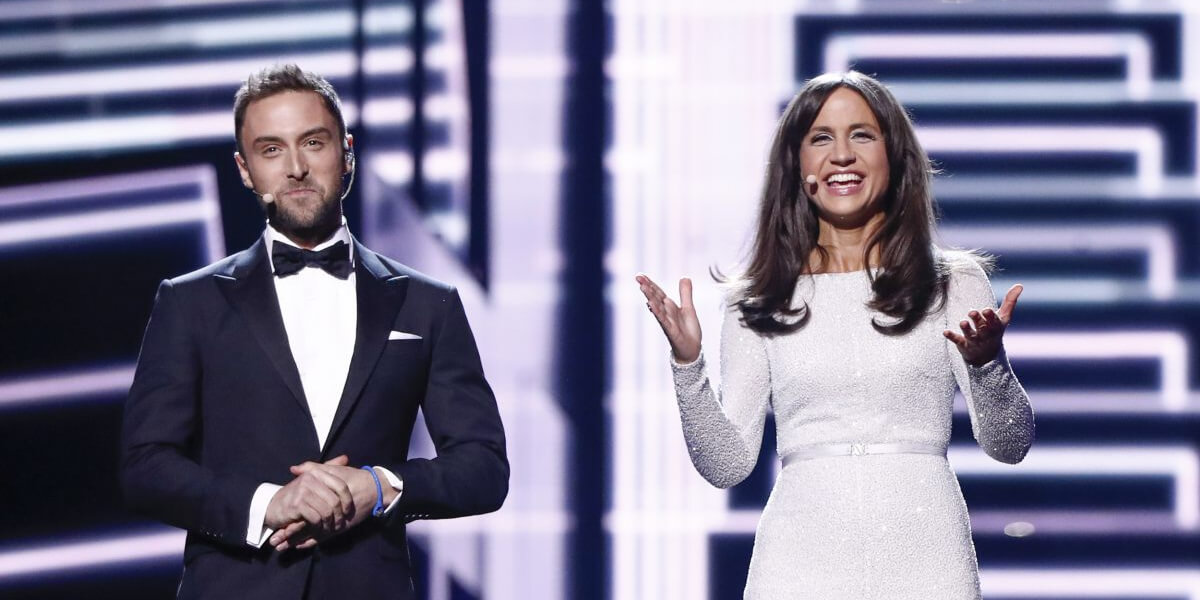 INTERVAL ACTS
Eurovision's most memorable Interval Acts
With the announcement of the interval act for Eurovision Song Contest 2021, we look back at some of the most memorable interval acts over the years
On 26 March, it was announced that six previous Eurovision Song Contest winners will be performing for this year's interval act named "Rock the Roof."
With this announcement, we at Eurovisionworld compiled a list of our five most memorable interval acts throughout the years.
5) Oslo 2010: Flashmob
At fifth place we have the iconic flashmob dance from Oslo 2010, featuring the song "Glow" by Madcon. The performance featured videos of people from all over Europe, dancing synchronously in big crowds. There was even a special appearance from the Norwegian Crown Princess Mette-Marit along with two of her children.
4) Gothenburg 1985: Dress Mishap!
Although the interval act, by Swedish Evergreens, is in itself not very memorable, the iconic moment is when the host, Lill Lindfors, purposely drops the bottom of her dress!
3) Baku 2012: Winner Medley
This interval act for the second semi-final of Eurovision Song Contest 2012 in Azerbaijan is also one that is worth rewatching over and over again due to it's celebrity line-up. It featured many former winners like Alexander Rybak, Dima Bilan, Marija Šerifović, Lena Meyer-Landrut and Ell & Nikki. Seeing former winners in interval acts is a common theme in Eurovision and surely one we always look forward to, just like this year.
2) Dublin 1994: Riverdance
Eurovision 1994 in Ireland brought us the world of Riverdance. The synchronized dance modernized the way interval acts were done and really pushed Eurovision to what it is today. Since then, Riverdance has been celebrated as a big part of Irish culture and it is amazing to know that it all started at Eurovision.
1) Stockholm 2016: Love, Love, Peace, Peace
This interval performance by the hosts of Eurovision 2016, Petra Mede and Måns Zelmerlöw, brought a comedic take to what is required to make the perfect song for Eurovision. It perfectly highlights themes and visuals we often see in the contest, such as burning pianos, violins and men in hamster wheels! Also, it features past winners and reminds us of previous performances. It truly is a celebration of what Eurovision Song Contest is and has been!
Did we miss any iconic Interval Acts you remember? Let us know in the comments below!