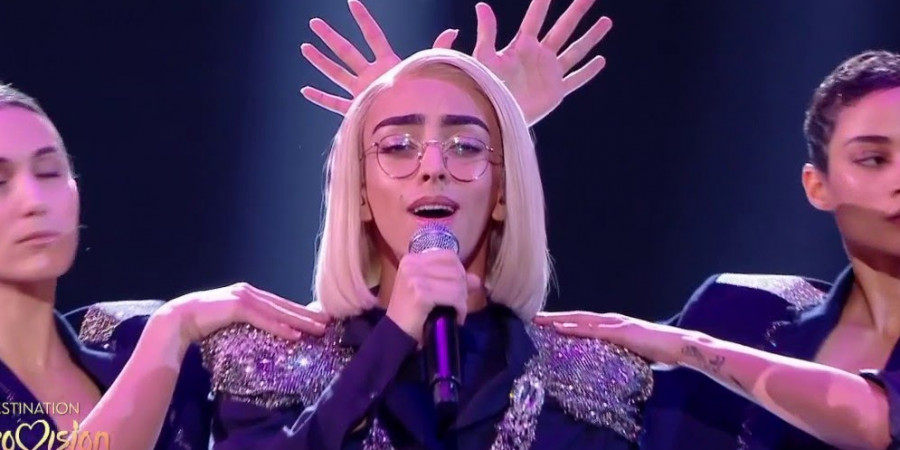 FRANCE
France: Bilal Hassani wins Destination Eurovision 2019
The final of the French selection Destination Eurovision 2019 took place tonight, live from Saint-Denis. Bilal Hassani won the ticket to Tel Aviv with the song "Roi"
The Final of Destination Eurovision 2019 in France took place tonight. At the show the eight finalists performed a cover version of one of their favourite songs, before they sang their potential entry for Eurovision. The public and an international jury selected tonight's winner, and the French representative for Eurovision Song Contest 2019 in Tel Aviv: Bilal Hassani with the song Roi.
The previous two Saturdays the semi-finals took place, which were won by Bilal Hassani (Semi-final 1, 115 points) and Seemone (Semi-final 2, 113 points).
You put me in a box
Want me to be like you
I don't follow the codes
Lyrics of "Roi"
Roi is written by Bilal Hassani, Medeline and Émilie Satt & Jean-Karl Lucas (Madame Monsieur, France 2018).
Destination Eurovision 2019 – Result
Bilal Hassani – "Roi" (200 points)
Seemone – "Tous les deux" (156 points)
Chimène Badi – "Là-haut" (119 points)
Emmanuel Moire – "La promesse" (115 points)
Silvàn Areg – "Allez leur dire" (102 points)
The Divaz – "La voix d'Aretha" (92 points)
Aysat – "Comme une grande" (38 points)
Doutson – "Sois un bon fils" (18 points)
Bilal Hassani
Hassani is 19 a years old singer and Youtuber from Paris, who – before his victory in Destination Eurovision – was mostly known through his YouTube channel, with 785,000 followers.
When he was 5 he started singing at home, and later taking singing lessons. In 2015 Bilal competed in The Voice Kids, singing Rise Like a Phoenix at the blind auditions and picked by coach Patrick Fiori (France 1993).
Destination Eurovision 2019
This is the second year in a row that France has used the Destination Eurovision format to select their entry for Eurovision Song Contest. There were three shows: Two semi-finals and one final, all hosted by Garou:
9 acts competed in each of the semi-finals, where the best 4 from each proceeded to the final.
French panel
There were three French panel members, who offered their critique, but did they did not vote for any of the songs:
Christophe Willem – French singer who was on last year's panel
André Manoukian – popular French jazz singer
Vitaa – most played French female singer from 2018
International jury
The international jury members awarded 2, 4, 6, 8, 10 and 12 points to their top six songs. The jury members in the final were:

Albania: Rona Nishliu
Belarus: Olga Salamakha
Cyprus: Alex Panayi
Germany: Cristoph Pellander
Ireland: Michael Kealy
Israel: Doron Medalie
Italy: Nicola Caligiore
Russia: Ekaterina Orlova
Spain: Beatriz Luengo
Switzerland: Reto Peritz
The result was a 50/50 combination of the French televoting and the points from the international jury.
France is a grand old country in Eurovision. They have participated 61 times since the start of Eurovision in 1956.
The best results are five victories in 1977, 1969, 1962, 1960, 1958. The latest victory was in 1977 - 40 years ago! The worst result was in 2014, where France ended last in the Grand Final, and in the last 15 years, they only managed twice to be in top-10.
France is a member of "Big 5", so they don't have to go through the semi-final-qualifications, but are automatically qualified for the Grand Finals.