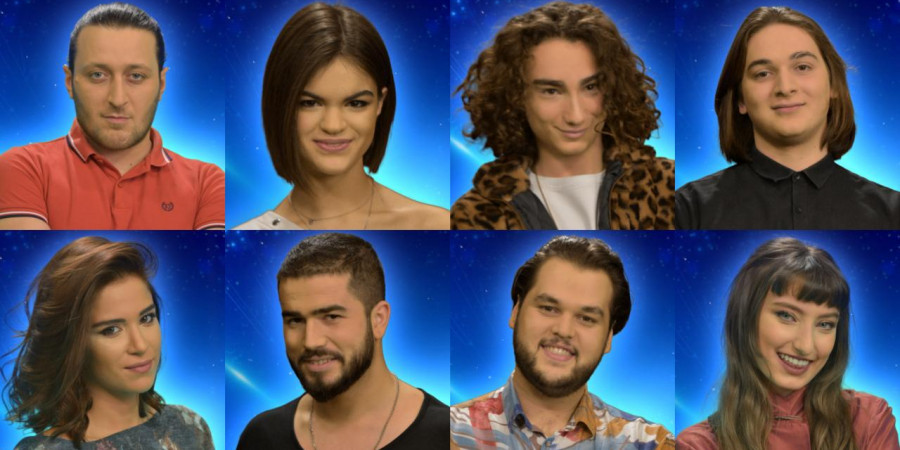 GEORGIA
Georgia: Meet the eight finalists of Georgian Idol 2019
8 artists will fight for only one ticket to Tel Aviv. The 8 talents will be challenged in the coming weeks before the final on 2 March 2019
After two years of missed qualification for the Grand Final, Georgia has decided to select the Georgian representative for Tel Aviv through the talent show Georgian Idol.
GPB, the Georgian broadcaster, has picked the 8 hopefuls that will be challenged in the weeks to come until the Final of Georgian Idol on 2 March 2019.
Many of these artists have participated in talent shows in their past. So the Georgian Idol is like a revenge for many of these talents. Let's dive into them and their story:
Oto Nemasdze
Oto won the Georgian Idol in 2011 and participated at The Voice of Ukraine in 2013, where he reach the final. In 2017 he took part in the Georgian selection to represent the country at Eurovision Song Contest in Kiev, but failed to do so.
Tamar Lachkepiani
Tamar is 16, and has taken part in music festivals in Georgia. She is the only of the contestants who has not participated in X Factor or The Voice.
Ikako Aleksidze
Ikako is also just 16 years old. He took part in X Factor Georgia last year.
Giorgi Pruidze
Yet another 16 years old talent. Giorgi has already participated at X Factor Georgia back in 2015.
Nini Tsnobiladze
Nina has participated in The Voice of Georgia in 2012, finishing second. She also competed in the Ukrainian version of The Voice. She is well known in both Georgia and Ukraine.
Giorgi Nakashidze
Giorgi was the winner of X Factor Georgia in 2015.
Dima Kobeshavidze
He has participated in both The Voice and X Factor in Georgia, but not winning them. Also he tried to win the Georgian selection for Eurovision 2017, but failed to to so.
Liza Kalandadze
Liza is the fourth contestant who is only 16 years old. Liza also participated in X Factor and will try Georgia's Idol for the second time.
Georgia has participated in Eurovision 11 times since their debut in 2007, with the best result in 2010 and 2011 (9th place), and the worst result in 2014 and 2018 (came last in their Semi-final). Georgia manage to qualify to the Grand Final 7 out of 11 times.
The only year Georgia didn't participate was in 2009. They decided to send the song "We Don't Wanna Put In" to Moscow 2009, but because of a controversy about the lyrics in the song, EBU banned the song from participating, if the lyrics was not changed. GPB refused to change the lyrics, and withdrew from the contest.