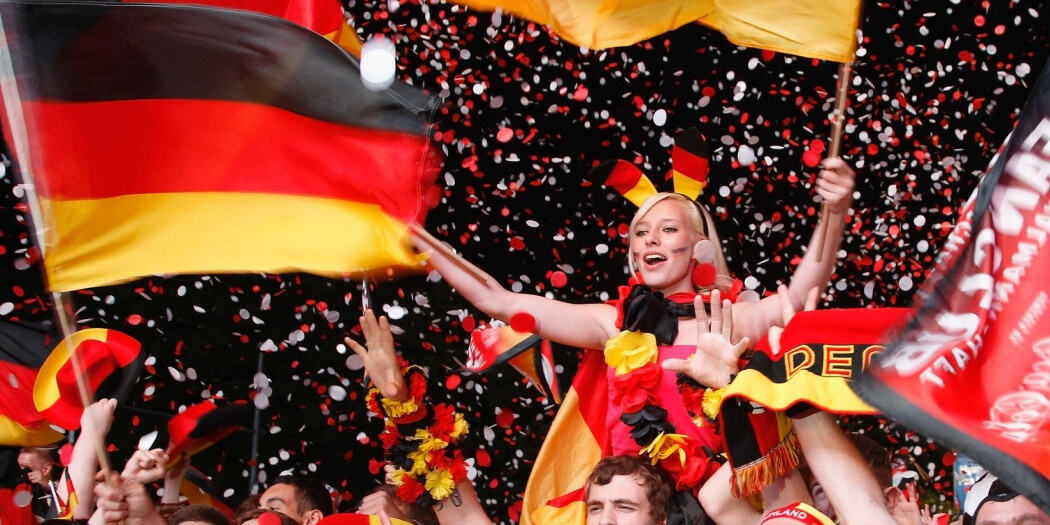 GERMANY
Germany 2018: 5 songs in national selection with international focus
The German selection for Eurovision Song Contest 2018 will be international. In addition to the public televoting, a 100-member European Panel and an international jury of experts will decide the German song for Lisbon 2018
German broadcaster NDR has revealed some details about next year's national selection in Germany. A lot of effort is being made to select the 5 artists for Unser Song 2018 – artists with international format. Let's hope the artists songs will have international format as well.
European Panel + International Jury
A European Panel will have a role in all stages of the German selection. The European Panel consisting of 100 people from all over Europe will be selected among 10,000 candidates via social medias. It is not possible to apply for being a member of the European Panel.
An International Jury will consist of 20-25 people, who have earlier been a member of a national jury in recent years in their respective home countries, and who has demonstrated "musical expertise" in their voting in a Eurovision final.
The European Panel will pick 20 artists from the submitted applications or the invited ones (invited by NDR). After that the European Panel along with an international Expert Jury, will narrow the 20 down to just 5 artists.
A parallel search for unique and special songs for each of the 5 artists will take place among producers and record labels.
The deadline for submitting songs is 6 November 2017.
"Radical new beginning"
Thomas Schreiber, Coordinator of Entertainment at ARD, hopes to make 2018 selection more international:
– During the past few months we have held many intensive meetings, considered all aspects and brought in external advice and criticism. Our target is a radical new start in which stays the same as before. We are very enthusiastic about our partners with whom we have developed the concept: with the right mix of passion, knowledge and analysis, we want to create a new start for Eurovision in Germany. Our goal is to thoroughly consider the taste of the international audience, make use of international musical competence, at all stages of the selection, and become more internationally recognizable, edgy and successful. Our concept will be presented to the creatives from the world of music and the fans and we will do what we can to get an enthusiastic Germany behind us.
Germany is a grand old country in the Eurovision Song Contest. They have participated 61 times since the beginning of ESC in 1956. The only year Germany didn't participate was in 1996. Prior to the competition in 1996, 30 countries had signed up for participation, so EBU had to make a selection. Judges from the countries made a secret voting, where the 22 best qualified. During this voting, the judges only listen to but didn't watch the contestants. This turned out to be highly unpopular, and it was also the only time this method was used. The result of the voting was that Germany was ruled out. This was the first and only time Germany didn't participate in Eurovision Song Contest.
Best result is two victories in 1982 (Nicole - "Ein Bißchen Frieden") and 2010 (Lena - "Satellite"), and the worst is seven last places. They are also a member of "Club Nul Points", with nul points in 1964, 1965 and 2015.