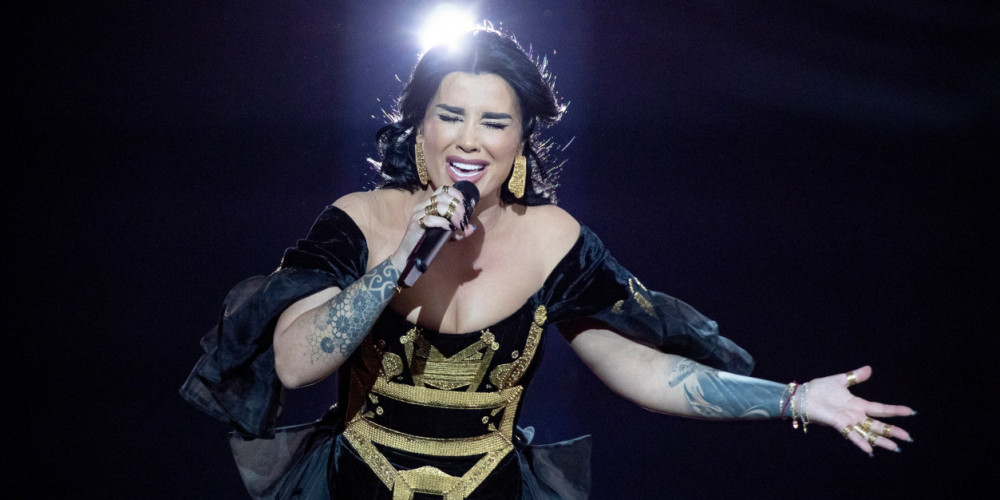 ALBANIA
It's Jonida Maliqi for Albania
Jonida Maliqi wins Festivali i Këngës 57 and the ticket to Eurovision Song Contest 2019 in Tel Aviv. She will sing "Ktheju Tokës"
Festivali i Këngës has just finished and the second entry for Eurovision 2019 has been selected.
During the Festivali i Këngës, 22 artists competed for representing Albania at Eurovision Song Contest 2019 in Tel Aviv. Jonida Maliqi won the jury's votes and is chosen to represent Albania in Tel Aviv with the song Ktheju Tokës.
Jonida Maliqi
Jonida Maliqi has participated in Festivali i Këngës several times.
When she was only 13 years old, she competed together with Aleksander Rrapi.
In 1997 she tried her luck with a song dedicated to Mother Teresa in a duet together with Kastriot Tusha.
In 1999 she began her solo career and finished second that year.
In 2004 she participated again finishing third.
Festivali i Këngës 57 – Running order
Marko Strazimiri & Imbro – "Leyla"
Gjergj Leka – "Besoj"
Elton Deda – "Qetësisht"
Eranda Libohova – "100 pyetje" – 3rd place
Jonida Maliqi – "Ktheju tokës" – 1st place
Eliza Hoxha – "Peng"
Orgesa Zaimi – "Hije"
Bojken Lako – "Jeto jetën"
Soni Malaj – "Më e fortë"
Artemisa Mithi & Febi Shkurti – "Dua te besoj"
Dilan Reka – "Karma"
Alar Band – "Dashuria nuk mjafton"
Lidia Lufi – "Rrëfehem" – 2nd place
Klinti Çollaku – "Me jetë"
Festivali i Këngës 57
Festivali i Këngës 57 was hosted by actor Viktor Zhusti and artist Ana Golja and had the honor of announcing that "Ktheju Tokës" by Jonida Maliqi is the song selected to represent Albania in the arena of Tel Aviv in May 2019.
Second place went to Lidia Lufi with "Rrëfehem" and third place to Eranda Libohova with "100 pyetje".
Special guest was Eugent Bushpepa, winner of Festivali i Këngës 56 with his song Mall and Albanian entry in Eurovision 2018, where he placed 11th. Another guest Ermal Meta, Italian entry in 2018 with Fabrizio Moro and their Non Mi Avete Fatto Niente. Ermal Meta was born in Fier, Albania and despite his success in Italy, he never forgot his native country.
This year's Festivali i Këngës was the 57th edition and is one of the festivals that, like Sanremo, has a live orchestra which accompanies the artists during their performance.
Artistic director Inva Mula has stated that this Festivali i Këngës would be for young people. The jury included students from 15 secondary schools of Tirana to have an evaluative role. It was only a professional jury who decided the winning song.
This year, songs are been presented in a different way than other years:
During night 1, the artists performed with live orchestra and there was no eliminations.
During night 2, there was a performance in Eurovision style with effects typically of Eurovision. At the end of this evening, the bottom 8 were eliminated.
Since debuting in 2004, Albania has been participating in Eurovision Song Contest every year. Best result is a 5th place in 2012, where Rona Nishliu sang "Suus".
Out of the 15 times Albania has participated, they have qualified for the Grand final 8 times.