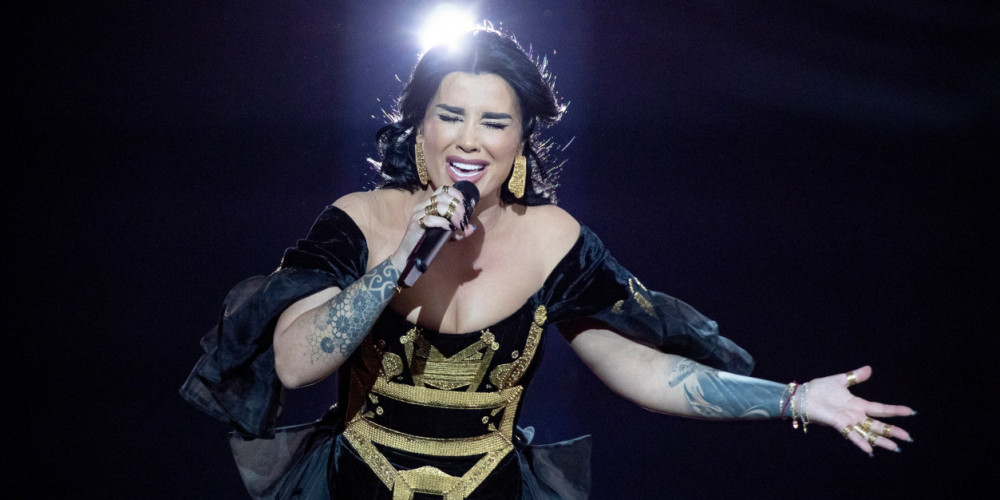 ALBANIA
Jonida from Albania: "I didn't want to participate in Festivali i Këngës"
Even though it's her first time on the Eurovision stage, it wasn't the first time Jonida has tried to represent Albania in the contest. After 11 years of absence she came back and made it but, at first, she declined the offer
Jonida Maliqi is one of Albania's main figures. Her career kicked off in 1999 but only 20 years later she managed to get onto the Eurovision stage. Weird enough now that she got it, at first, she didn't want to take part in the competition.
– I am an artist, I don't do strategies. For 11 years, I decided not to participate in Festivali i Këngës (Albanian national selection) because I've had enough of competitions, she explains adding that it was "Ktheju Tokës" that made her change her mind:
– When I heard the song for the first time, I fell in love. But the songwriter told me that she had written the song for Festivali i Këngës. I told her I would do a video for it but that I didn't want to take part in the competition.
Eriona Rushiti - the composer of the song - didn't accept the offer and Jonida ended up changing her mind:
– I won and now I am here! One year after I thought about going to Israel and selected it as my next destination. I wanted to go to Jerusalem and to pray next to the Western Wall.
Which she did one day before our interview.
"Ktheju Tokës" relates to everyone
Despite being quite patriotic and coming from Albanian music, the song can easily adapt to everyone else. That is the message Jonida wants to portray with "Return To Your Land", which is the English translation of the title of her song:
– The song is not just for Albanian people. People write that this is just for Albania, but it is not. It's for everyone. The main message is to not forget yourself, to return to your land and to not forget your roots.
Before the semi-final, Albania's staging wasn't exactly as it is now. There was no fire attached to the act and there was a huge eagle that appeared during the song's bridge:
– We will make a few changes, she stated back then.
– We had a big eagle but we'll remove it. I don't like it that much, it is too much for me. Maybe we don't even need something very special for the staging because it's a song competition.
The main message is to not forget yourself, to return to your land and to not forget your rootsJonida Maliqi
The eagle still appears but not the way it did initially. Jonida also addressed the dress she was wearing:
– I have a very beautiful dress with Albanian elements. It's something special because it's ethic but modern and handmade. It fits the mood of the song.
Albanian superstars
For the past few years, Albanian superstars have dominated the world. Names such as Dua Lipa, Rita Ora or Bebe Rexha have invaded the radios and Jonida is more than proud:
– I am so proud of them! You know, before people did not know us Albanians for our music, for our talent or art. Right now we have those great artists and every time I listen to them I get so excited.
But why are people only appreciating Albanian superstars now?
– We're in a period of transition. 40 years ago we had a dictatorship but we have grown up and we're now more open-minded. Of course, we still need to work on things, and we are a small country, but I am proud because, step by step, we are getting there.
Making a full circle to her Eurovision entry, Jonida continues:
– People emigrate for their personal choices but, in the end, they don't forget where they come from.
Since debuting in 2004, Albania has been participating in Eurovision Song Contest every year. Best result is a 5th place in 2012, where Rona Nishliu sang "Suus".
Out of the 15 times Albania has participated, they have qualified for the Grand final 8 times.