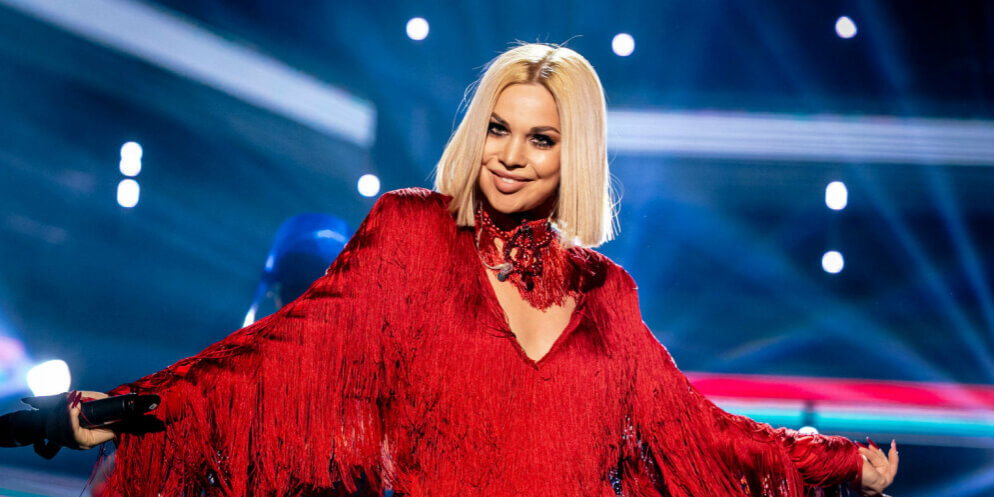 LATVIA
Latvia: Samanta Tīna for Eurovision 2021
It's now official! Samanta Tīna will be coming back next year for Eurovision 2021. The news were announced during the Latvian Eurovision special with the singer
With the Eurovision Song Contest 2020 being cancelled, the future of many chosen artists is still uncertain as the broadcasters are still deciding what their Eurovision 2021 plans will be.
Luckily for Samanta Tīna (Latvia 2020), the Latvian broadcaster (LTV) has decided to keep her for next year's edition.
The big news were announced during a short Eurovision 2020 special held by the broadcaster - Eirovīzija 2020: Studijā Samanta Tīna - just before the Eurovision: Europe Shine a Light event.
It was in February when the Latvian singer took a new chance in the country's Supernova 2020 and won with her song "Still Breathing". The entry had been written by former Eurovision artist, Aminata (Latvia 2015) and discussed women empowerment.
Samanta Tīna
Samanta Poļakova, 30, has been on the music industry for almost ten years. She had previously tried four times to represent Latvia at the Eurovision Song Contest until 2020 when she finally made it.
Besides taking part in various music contests around Europe and including Moldova, Belarus and Lithuania; Samanta has been singing in a children's vocal ensemble for 12 years.
She studied singing at the British Tech Music School and is still connected as an occasional vocal teacher.
Latvia debuted in Eurovision Song Contest in 2000, and since then, the country has participated every year (20 times) in the contest. The best result was in 2002, where Latvia won Eurovision Song Contest with the song "I Wanna" by Marie N.
The last ten years Latvia finished last in their semi-finals four times, and only managed to qualify for the Grand Final two times.