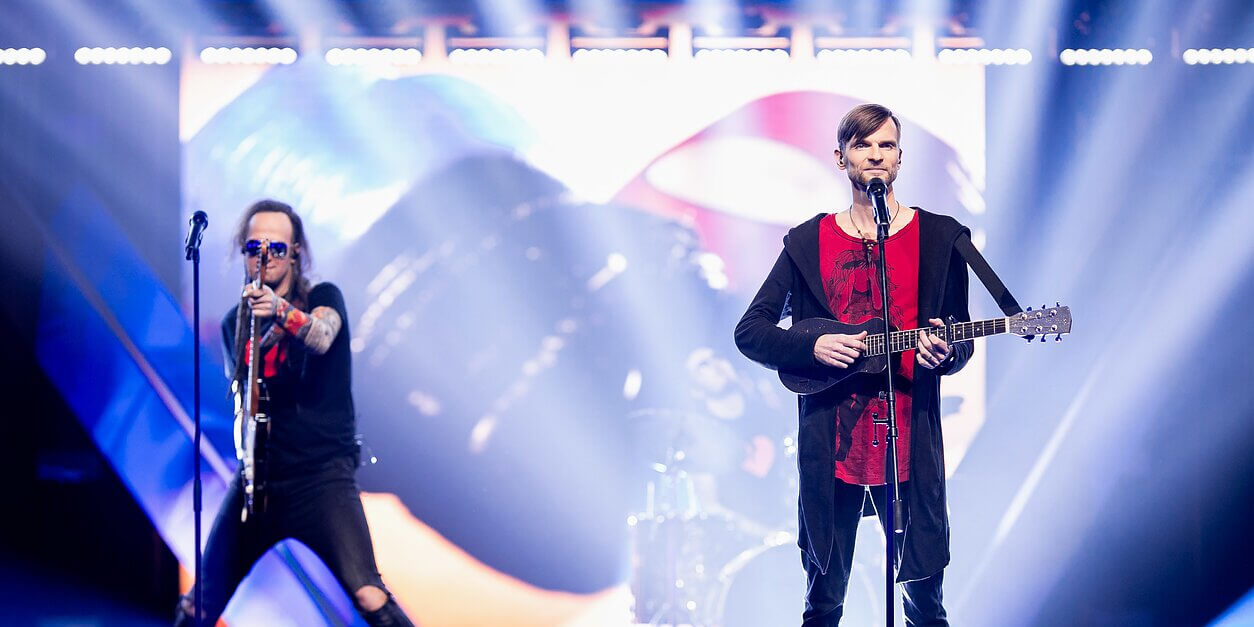 LITHUANIA
Lithuania 2021: Here are the first semi-finalists
The search for Lithuania's representative for Eurovision 2021 is on. The first heat of Pabandom iš naujo has selected the first semi-finalists
The heat is getting higher...
Lithuania has officially started its search for the artist and song that will travel to Rotterdam in order to represent the country in Eurovision 2021. Pabandom iš naujo's first heat has selected the first 5 songs that will be competing in the show's only semi-final scheduled for 30 January.
Tonight's show was pre-recorded due to the coronavirus pandemic and ended up with Voldemars Petersons, Titas and Benas, Martyna Jezepčikaitė, Milita Daikerytė and Be U qualifying for the next round.
Pabandom iš naujo 2021 – Heat 1 results
The decision was made by a five-member jury (50%) and televoting (50%). Tonight's jury panel consisted of: Ramūnas Zilnys, Jievaras Jasinskis, Vytautas Bikus, Ieva Narkutė and Aistė Smilgevičiūtė (Lithuania 1999).
Pabandom iš naujo 2021
The Lithuanian selection for Eurovision 2021 will consist of four shows:
16 January 2021: Heat 1
23 January 2021: Heat 2
30 January 2021: Semi-final
6 February 2021: Final

Due to the coronavirus pandemic, all of the shows will be pre-recorded before hand. Vytautas Rumšas, Ieva Stasiulevičiūtė and Vaidas Baumila (Lithuania 2015) are in charge of hosting the shows.
Last year's winner, The Roop, will return to the national selection after the cancellation of Eurovision 2020. The group has been awarded a ticket to the final of Pabandom iš naujo, while the other acts will need to qualify for the national final.
Lithuania has been taking part of Eurovision Song Contest 20 times since its debut in 1994.
The debuting year 1994 Lithuania ended last, and the best result is from 2006 where LT United performed the iconic song "We Are The Winners (of Eurovision)". It didn't win though, but went 6th. Since the introduction of the Semi-finals in 2004, Lithuania has been in Eurovision every year and qualified for the Grand Final 9 out of 16 times.
With both Estonias victory in 2001 ("Everybody") and Latvias victory in 2002 ("I Wanna"), Lithuania is the only Baltic country that haven't won Eurovision Song Contest.