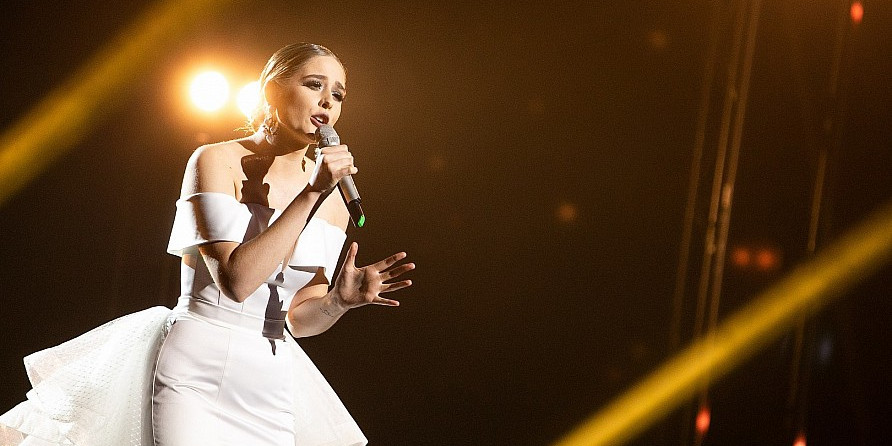 LITHUANIA
Lithuania Eurovizijos Atranka 2019 sends the last six acts to the semi final
The final heat of Lithuania's Eurovizijos Atranka was completed tonight, sending the last six acts to the semi-finals.
After four weeks of competition, twenty four songs and twenty three singers have advanced to the semi finals of Lithauania's competition to find its Eurovision entry for 2019.
After a late announcement, Monika Marija entered a second song "Light On", which the judges and the public put in top place this week. With "Criminal" from last week, this leaves her with two songs in the semi finals.
Eurovizija 2019 Heat 4 Results
Monika Marija – "Light On" (24 points)
Henry & Tommy Modric – "Neverpart" (18 points)
Soliaris – "Song of My Life" (14 points)
Saulės Kliošas – "Laiko mašina" (13 points)
Živilė Gedvilaitė – "Learn from Your Love" (12 points)
Alen Chicco – "Your Cure" (12 points)
Queens of Roses – "Runaway" (11 points)
Elizabeth Olshey – "Never Enough (Of Your Love)" (6 points)
Gabrielė Rybko – "Lay It Down" (3 points)
Valerija Iljinaitė – "Scars Are Beautiful" (3 points)
Indrė Juodeikienė – "Bad Option" (3 points)
Next week the first semi final will take place, with at this time, an unspecified number heading to the final on February 23.

Lithuania has been taking part of Eurovision Song Contest 19 times since its debut in 1994.
The debuting year 1994 Lithuania ended last, and the best result is from 2006 where LT United performed the iconic song "We Are The Winners (of Eurovision)". It didn't win though, but went 6th. Since the introduction of the Semi-finals in 2004, Lithuania has been in Eurovision every year and qualified for the Grand Final 9 out of 15 times.
With both Estonias victory in 2001 ("Everybody") and Latvias victory in 2002 ("I Wanna"), Lithuania is the only Baltic country that haven't won Eurovision Song Contest.