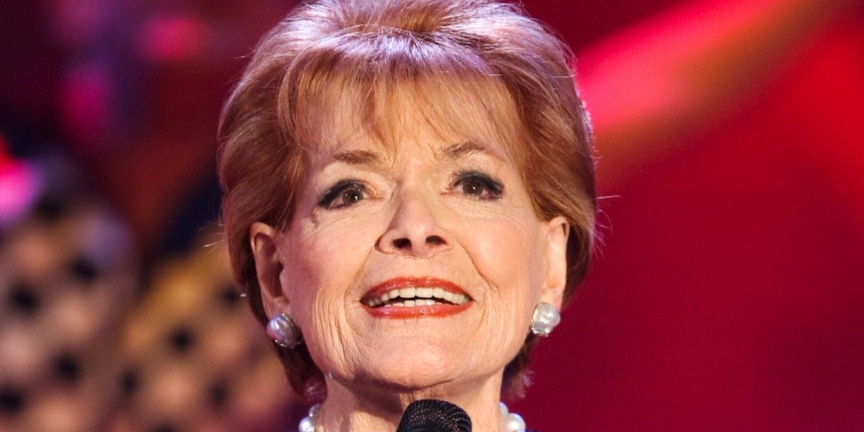 SWITZERLAND
Lys Assia has died at the age of 94
The very first Eurovision winner, Lys Assia from Switzerland, has died on Saturday at the age of 94
The first winner of Eurovision Song Contest, Lys Assia from Switzerland, died in the afternoon at the age of 94. She died in a hospital in Zollikerberg, Switzerland. Her former secretary Jean Eichenberg has confirmed the sad news.
The first Eurovision winner
She was the Grande Dame de la Chanson.
She won the very first edition of Grand Prix Eurovision de la Chanson, now called Eurovision Song Contest. It was held in Lugano, Switzerland, in 1956, with seven countries participating with two songs each. Lys Assia represented Switzerland with the songs Refrain and Das Alte Karussell.
After the voting, which was secret and never made public, Lys Assia won the contest with Refrain. She represented Switzerland at Eurovision Song Contest 1957 and 1958, and guested the contest several times after.
In 2012 Lys Assia participated in the Swiss national selection for Eurovision with the song "C'était ma vie" (finished 8th), and the year after she tried again for the Swiss national selection – Die grosse Entscheidungs Show – with the song "All In Your Head", but was not among the four finalists.
Grande Dame de la Chanson
Lys Assia was born on 3 March 1924, baptized as Rosa Mina Schärer. She had her breakthrough in 1954 with the song "Oh, Mein Papa" from the operette "Der Schwarze Hecht", but it was her victory at Eurovision Song Contest 1956 that made her increasingly popular.
In the 1950s, Assia also appeared as an actress, including in "Palace Hotel" or "The Fisherwoman of Lake Constance ".
Privately, Lys Assia was married twice. Her second husband was the Danish Consul General and multimillionaire Oscar Pedersen. After his accidental death in 1995, she settled down in southern France and later moved to Germany.
Assia experienced a very painful time at 34 when she had a miscarriage.
– It was a boy. After that, I could not have children anymore. That is still painful for me today, she said in 2015.
During her long and successful career, she performed for Queen Elizabeth II, the Egyptian King Faruk and Eva Peron. She was also involved with many charitable events all over the world.

3 March 1924 – 24 March 2018
Most recently, Assia lived in Zurich and had to fight with health problems again and again. In 2017 she said to Swiss magasin Blick:
– Life is too short to spend on unimportant things.
– Unfortunately, one notices this only in retrospect. My life was very happy. We should never be jealous of other's happiness.
Lys Assia believed in a life after death:
– I'm sure of that. I receive daily answers from the Lord God in my life. No matter what I do, he always sends me signs. I am happy to see all my good friends and the many artists again. Even those who did not like me and judged me without really getting to know me.
The Eurovisionworld team expresses our sincere condolences to her family, friends and fans.