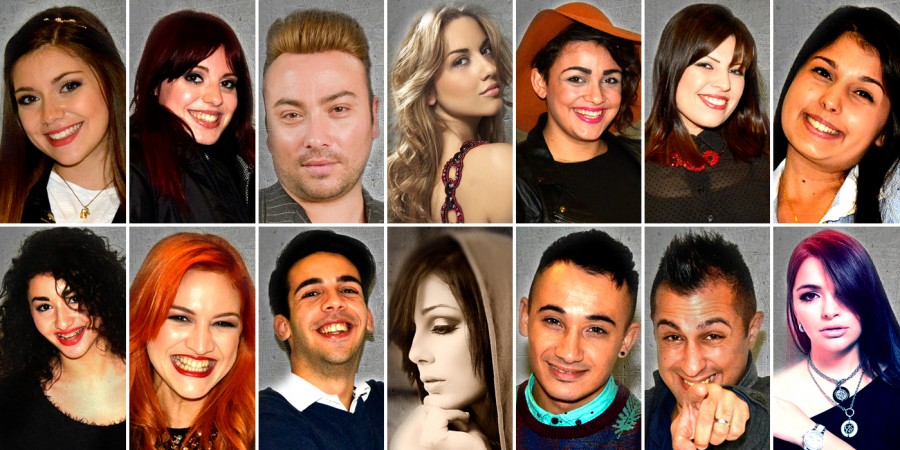 MALTA
Malta decides tonight: MESC 2016
Tonight the final in the Maltese selection takes place. 14 finalists are back in MESC 2016 (Malta Eurovision Song Contest). The winner will represent Malta at Eurovision Song Contest 2016 in Stockholm.
Update: Running order for the Final
Last night the Semi-final of this year's MESC (Malta Eurovision Song Contest) took place in Mediterranean Conference Centre in Valletta. 20 entries competed for one of the 14 places in today's Final of MESC 2016.
The decision was made by six judges, and public televoting represented the vote of a seventh judge.
153 songs were initially received by the Maltese broadcaster TVM. They selected 49 songs for the next stage, and then 20 songs proceeded to the Semi-final. And now there are only 14 left!
The final show starts 20:45 CET, and you can follow it on live-streams: eurovision.tv or tvm.com.mt
MESC 2016 finalists
Running order


Deborah C – "All around the world"
Franklin – "Little Love"
Daniel Testa – "Under The Sun"
Brooke – "Golden"
Raquel Galdes – "Flashing Lights"
Christabelle – "Kingdom"
Corazon – "Falling Glass"
Dominic – "Fire Burn"
Jessika – "The Flame"
Jasmine Abela – "Alive"
Lawrence Gray – "You're Beautiful"
Maxine Pace – "Young Love"
Ira Losco – "Chameleon (Invincible)"
Kimberly Cortis – "Lighthouse"
Domenique Azzopardi – "Empty Hearted"
Dario Misfud Bonnici – "I Love You"
Danica Muscat – "Front Line"
Ira Losco – "That's why I Love You"
Sarah Crystal – "Right Here With You"
Stefan Galea – "Light up my Life"
MESC 2016
22 January 2016, 20:45: MESC 2016 Semi-final
23 January 2016, 20:45: MESC 2016 Final
The two shows are hosted by Ben Camille.
Twenty songs were announced in November 2015. The semi-finalists performed live with backing vocals in the Contest. The panel of judges was made up of six judges. Televoting represented the vote of a seventh judge
Fourteen songs qualified for the Final. Artist will be allowed to interpret one song at the Final
The winning Artist will be eligible to represent Malta in the forthcoming edition of the Eurovision Song Contest to be held in Sweden in May 2016
Malta debuted in Eurovision back in 1971 and has been in the contest 28 times since - without a victory. Best result is two runner-up's in 2002 (Ira Losco - "7th Wonder") and 2005 (Chiara - "Angel"). The worst results are the first two years, 1971 and 1972, where they finished last.
Since the introduction of Semi-finals in 2004 Malta qualified for the Grand Final 7 out of 12 times.
Malta won Junior Eurovision 2013 and 2015