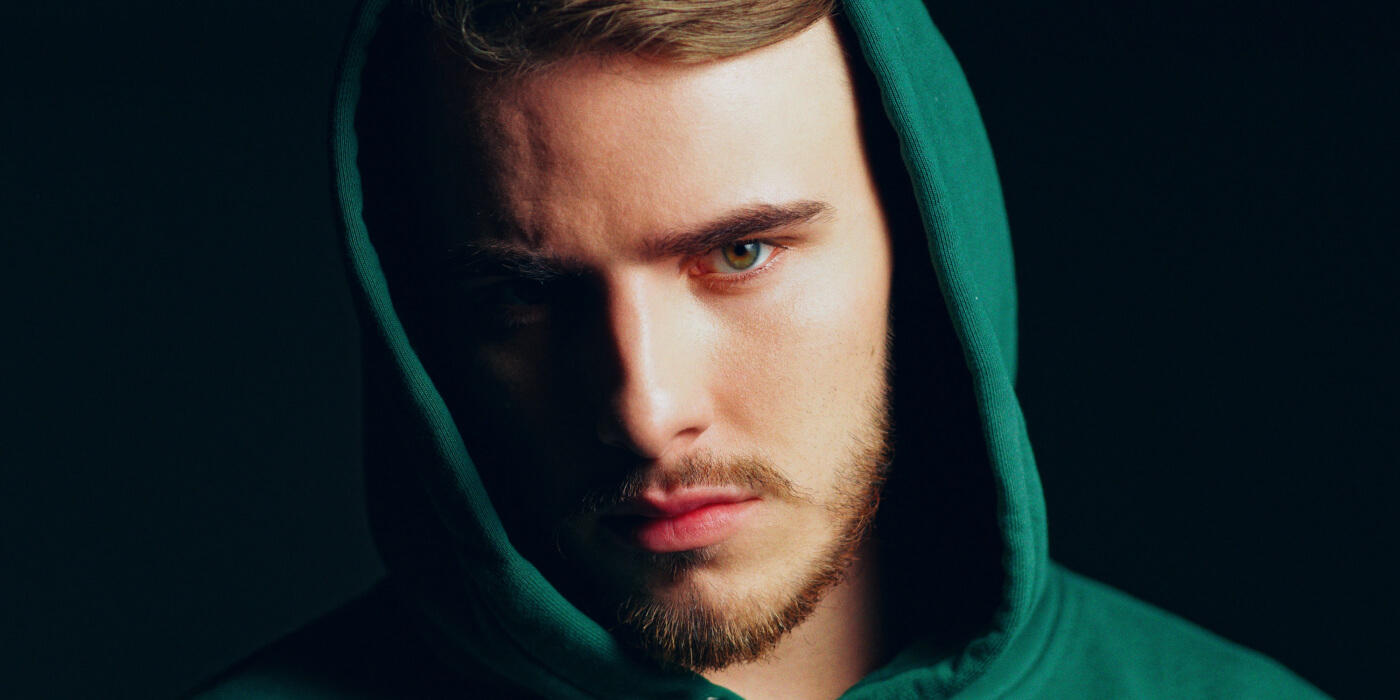 POLAND
Ochman from Poland: "I need to sing the best that I can at Eurovision"
INTERVIEW Krystian Ochman will be singing for Poland at Eurovision 2022 with the song "River". We spoke with him about his Eurovision plans and the advices Michał Szpak gave him
Poland's future at Eurovision 2022 is looking good according to the bookmakers. "River", the song that Krystian Ochman (or just Ochman) will sing at the show, is currently as the fifth favourite to win the whole show.
The Polish representative sat down with us for an interview in London where he claims he tries not to think about this sort of stuff:
– I will be honest. I don't really think about that. My mind is somewhere else, he says.
But isn't it a good thing that people believe in your song?
– Yes, of course. I am incredibly honoured that so many people like it and support it. I didn't expect so many people to like it, actually. As for the bookmakers, I don't want to act naive and pretend I don't know what's going on but I try to focus on something else, he rectifies.
– I don't want to give the chance, and not saying that I would, of letting that getting into my mind. I want to focus on my music, my voice and hopefully that will be enough.
Ochman mentioned his voice which seems to be his main focus:
– A year ago, when I started receiving a lot of questions on whether I would do Eurovision or not, I said I didn't think I was mentally or vocally prepared for something like that but, right now, I am like… Why not? It can be worth the try, I have a lot of people supporting me but I want to go neutrally and sing the best that I can.
The visuals will be different, it will be a bigger show. There may, or not, be choreographyOchman about his Eurovision performance
Besides the focus on his vocals, how will his Eurovision 2022 performance differ from Poland's national selection, Tu bije serce Europy?
– I am not going to expose too much on what I will be doing but I will be in my own little world, singing and feeling every part of it. Nonetheless, the visuals will be different, it will be a bigger show… There may, or not, be choreography, not specifically for me… We have a lot of plans but nothing's yet set in stone.
As Ochman himself describes, Eurovision is a "whole new experience" and a new stage for him. But how does it differ from The Voice Poland that he won?
– Well, there's way more at stake. There's also more people watching it and it comes with an extra pressure. You want to do your best for yourself but also for your country.
Speaking of The Voice Poland, Ochman was mentored by Michał Szpak who sang for Poland at Eurovision 2016 with "Color of Your Life". What advices did he give young Ochman?
– We didn't really speak a lot about Eurovision but he told me a few things. One of them was to believe more in my voice, regardless of how cliche it sounds but it's true. To have more faith in my vocal abilities and to not be scared of hitting higher notes.
Ochman will sing for Poland on 12 May during Eurovision 2022 second semi-final.
Krystian Ochman
Krystian Ochman is an American-Polish singer who ended up winning the 11th edition of The Voice Poland.
His family truly had an influence on his musical journey as his father played the synthesizer and his grandfather was an opera singer.
It was during his high school years when he developed interest in music and ended up joining musicals. After he would study Academy of Music in Katowice in the classical vocal class.
Krystian joined the lineup of the 11th edition of The Voice of Poland where he was mentored by former Eurovision act Michał Szpak (Poland 2016). After winning the contest, he released his debut, original single, "Światłocienie" following by many more.
His first studio album was released last year.
Krystian was a huge favourite to win Tu bije serce Europy. Both among bookmakers and our visitors who voted in our poll.
Poland in Eurovision Song Contest
Poland has participated 23 times since 1994 where we saw Poland in Eurovision Song Contest for the first time. The debuting year 1994 was also the most succesfull. Here they finished 2nd, and is the best result for Poland so far. They have only finished in Top-10 in three out of the 23 participations. The worst result is from 2011, where they came last in their Semi-final.
Since the introductions of Semi-finals in 2004, Poland has qualified for the Grand Final 6 out of 15 times.