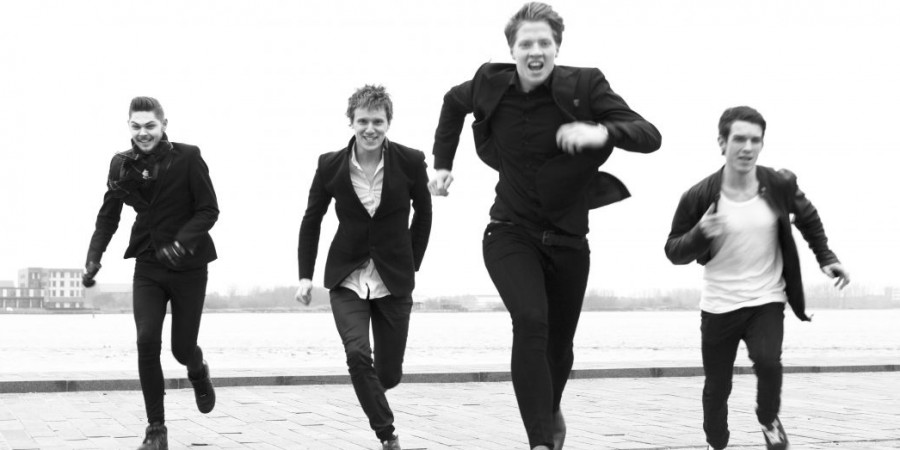 DENMARK
Presenting Denmark 2015: Anti Social Media - "The Way You Are"
Anti Social Media will represent Denmark at Eurovision Song Contest 2015 with the happy song "The Way You Are". Let's find out some more about Philip, Nikolaj, David and Emil
This years Danish entry at Eurovision Song Contest will be the band "Anti Social Media" with the song "The Way You Are". The song is a joyful love song, with a combination of sound from the 60's and today.
Anti Social Media won the Danish selection "Melodi Grand Prix 2015" back in February, and were one of the favorites to fly the Danish flag in Vienna.
Anti Social Media is a brand new band created on the initiative of the songwriter and the producer Remee and Chief 1. The band members are: Philip Thornhill, Nikolaj Tøth Andersen, David Rønne Vang and Emil Vissing Christensen.
Philip Thornhill
Vocals (19)
The lead vocalist is 19 years old from Fredericia, Denmark. He was born in Dubai, and has an English father. He also plays guitar. When asked about his view on the competition, he says: »There is something unique about Eurovision, which can't be found in other contexts.« Melodi Grand Prix 2015 was his first appearance on the music stage.
Nikolaj Tøth Andersen
Guitar (19)
Nikolaj is the guitarist in Anti Social Media. He is 19 years old and lives in Køge, Denmark. He has been a member of the band "Sons of Smiths" since 2012 and his biggest idol is the American guitarist Steve Vai. He says about Eurovision: »It's an opportunity to get some cool experiences, and meet some new people.« Nikolaj graduated from high school last summer, and currently working part time at a gas station outside Copenhagen.
David Rønne Vang
Bass (25)
The bassist David is 25 and the oldest member of Anti Social Media. He studies at the Copenhagen Rhythmic Music Conservatory. His biggest idol is Prince: »Because he is the kind of musician who has character, instrumental prowess in all ways and music appreciation at the highest level.« And his dream is to greet Conchita Wurst.
Emil Vissing Christensen
Drums (24)
The drummer Emil is 24 and lives in Copenhagen. His biggest idol is Johnny Cash because of his music and personality. His dream is to play music the rest of his life and make people happy at the same time. His view on Eurovision Song Contest: »It is a completely different approach to music and Eurovision brings together people of all ethnic origins, across national borders and culture.«
Denmark has been participating in Eurovision Song Contest 43 times. Since its debut in 1957, Denmark has won the contest 3 times:
Worst result was in 2002 (last). Since the introduction of the Semi-finals in Eurovision in 2004, Denmark has qualified for the Grand Final 9 out of 11 times.