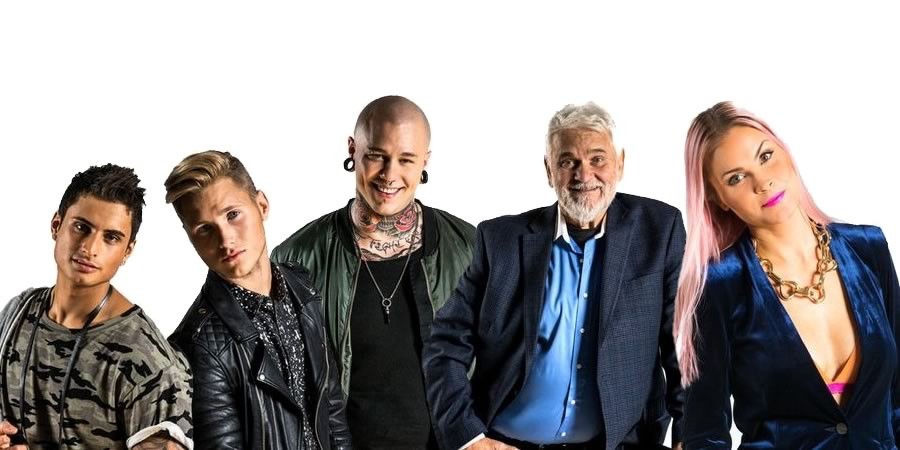 SWEDEN
Sweden: Second chance results
The last four artists for the Final of Melodifestivalen 2015 was found in tonight's "Andra Chansen": Linus Svenning, Hasse Andersson, Dinah Nah and Samir & Viktor
The Second Chance of Melodifestivalen 2015 was held tonight in Helsingborg, chosing the last four finalists for next saturdays Final in Melodifestivalen 2015. Two songs (3rd and 4th) from each heat (deltävling) qualified to the Second Chance, and the four best of them were selected for the Final.
Second Chance, Helsingborg
Linus Svenning - "Forever Starts Today"
Hasse Andersson - "Guld och gröna skogar"
Dinah Nah - "Make Me (La La La)"
Samir & Viktor - "Groupie"
Andreas Weise - "Bring Out the Fire"
Kristin Amparo - "I See You"
Dolly Style - "Hello Hi"
Behrang Miri feat. Victor Crone - "Det rår vi inte för"
Melodifestivalen 2015
The format for this years Melodifestivalen is almost the same as previous years:
Each of the 4 heats qualifies 2 songs directly to the final
Each of the 4 heats qualifies 2 songs to the "second chance"-show
In the "second chance" 4 songs will be selected for the final
7 February: Melodifestivalen deltävling 1, Göteborg
14 February: Melodifestivalen deltävling 2, Malmö
21 February: Melodifestivalen deltävling 3, Östersund
28 February: Melodifestivalen deltävling 4, Örebro
7 March: Melodifestivalen andra chansen, Helsingborg
14 March: Melodifestivalen Final, Stockholm
Since 1958 Sweden has participated 54 times in Eurovision Song Contest with great succes. They have won the contest 5 times:

They came last two times ( 1963 and 1977), and since the introduction of the Semi-finals in 2004 Sweden managed to qualify for the Grand Final 10 out of 11 times! (only skipped the qualification in 2010)