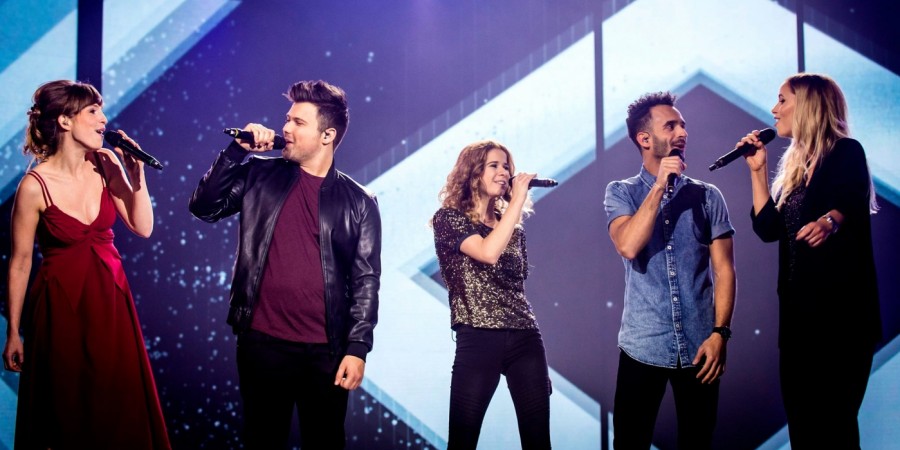 BELGIUM
Tonight Belgium decides: Eurosong 2016
Tonight Belgium decides! The third song for Eurovision Song Contest 2016 in Stockholm will be known tonight, when Eurosong 2016 takes place in Belgium. Five contestants, five songs. Who will win? Listen to all the songs here
The 2016 version of Eurosong will take place tonight in Belgium and soon we will know another song of the Eurovision Song Contest 2016. The belgian broadcaster has revealed some things about the opening and the voting of the show.
The show will be opened by Hadise (Turkey 2009, finished 4th) and after that the five candidates will perform their songs.
Watch Eurosong 2016 tonight at 20.25 CET. You can watch the show online: Live stream from een.be
Live stream from eurovision.tv
Eurosong 2016 - finalists
Astrid Destuyver – "Everybody Aches"
Amaryllis Uiterlinden – "Kick The Habit"
Tom Frantzis – "I'm Not Lost"
Laura Tesoro – "What's The Pressure"
Adil Araab – "In Our Nature"
Currently the bookmakers have Laura Tesoro as winner with the song "What's The Pressure" while Tom Frantzis follows with the song "I'm Not Lost". You can listen all the songs of Eurosong 2016 here:
Eurosong 2016
3 January 2016: Introduction of the five contestants and their vocal talent. Contestants perform a cover of an existing Eurovision song - read more
10 January 2016: Presentation of each contestants song for Stockholm - read more
17 January 2016: Eurosong 2016
The three shows will be hosted by Peter Van de Veire.

The winner will be decided in two rounds of voting: The first round of voting will be a mix of televoting and the votes from 10 international juries, giving 120,100,80,70 and 60 points. They will determine the two best songs that proceeds to the superfinal. In the superfinal the winner will solely be selected by public televoting.
International Jury
Sweden
Ireland
Greece
Hungary
United Kingdom
Latvia
The Netherlands
France
Azerbaijan
Montenegro
Belgium has been participating 57 times in Eurovision since the beginning in 1956. They won the contest in 1986 (Sandra Kim - "J'aime La Vie"), but finished last 8 times (two of them with Zero Points). Since the introductions of the Semi-finals in 2004 Belgium only qualified for the Grand Final 4 out of 12 times (In 2010 they came first in Semi-final 1).
About the author: Aggelos Flegas (Greece)
Aggelos Flegas was born in Greece on the city called Drama. He has been a huge fan of Eurovision Song Contest since he was four. His favorite song is "My number one" from Helena Paparizou because not only won for his country but also he found the performance and the song incredible!!!