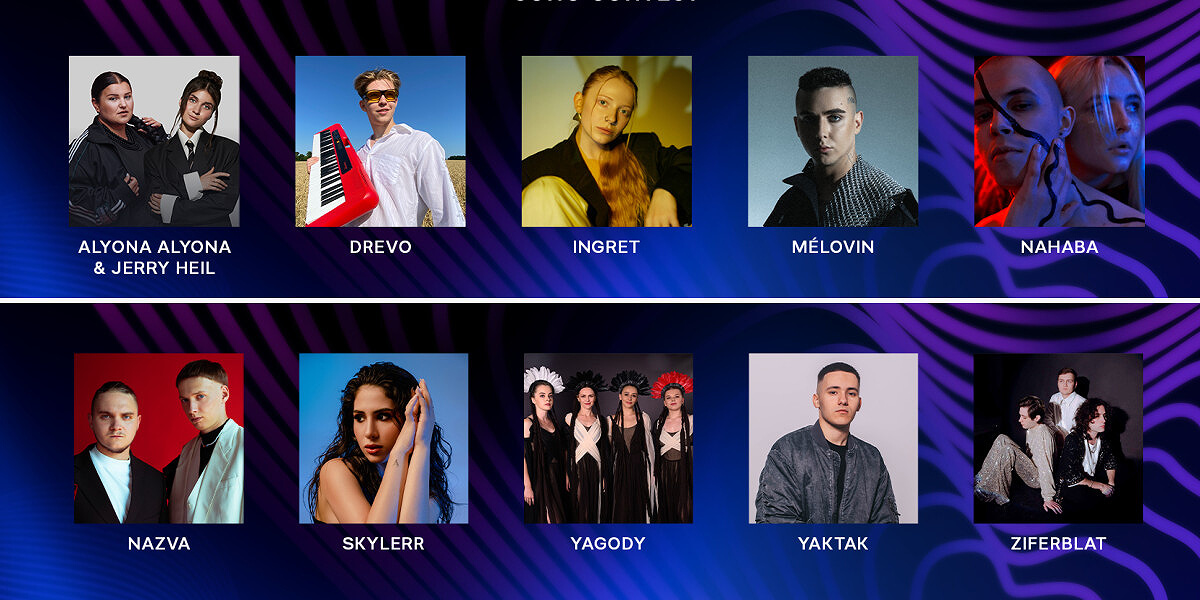 UKRAINE
Ukraine: The first 10 finalists for Vidbir 2024 announced
The first 10 artists that will compete for the chance to represent Ukraine at Eurovision 2024 in Malmö have been announced. The show will take place in February of next year

Ukraine's broadcaster has shortlisted the list of contestants that will compete at next year's Vidbir – the country's national selection for Eurovision.
Out of the 20 acts revealed in its longlist, UA:PBC held live auditions and selected 10 of them. The broadcaster is still giving the audience the chance to select the 11th finalist. The song titles have also been announced, even if the entries will only see the light of day closer to showtime's date.
Vidbir 2024 - Lineup
Lineup
Pianoboy, the producer of Vidbir 2024, has made a few comments concerning the selection process, and is quite confident with the shortlist presented:
– The main goal is to give Ukrainians a choice and to give us hope that we will find a person who'll stand up for us properly and say important things on stage, someone who we trust and are proud of, he said.
– The 10 selected artists are objectively the strongest, and with the most memorable songs.
Ukraine's head of delegation, Oksana Skybinska, has also dropped a few other details:
– The songs will be released closer to the final selection. Up until then, we suggest that people focus on the artists and songs that still can compete. They're worth your attention, she explained.
– Everyone will be able to listen to the remaining 10 songs from the longlist and take a vote on who will claim the 11th place in the final. Those will be released in December.
Vidbir 2024 will take place in February. An official date is yet to be announced.
Ukraine in the Eurovision Song Contest
Ukraine is one of the most successful countries in the Eurovision Song Contest.
Out of 18 appearances, Ukraine has: