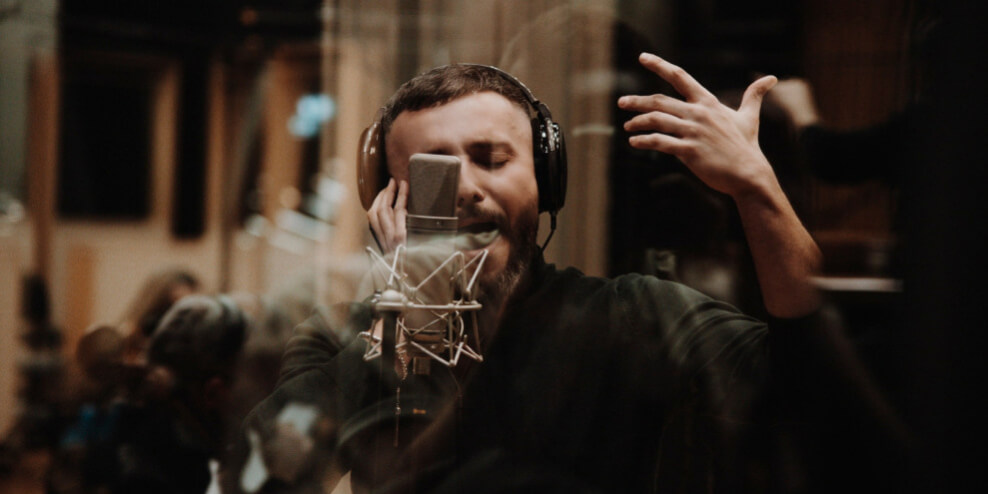 NORTH MACEDONIA
Vasil will represent North Macedonia at Eurovision 2021
Welcome back: Vasil Garvanliev has just confirmed that he has been internally selected to represent North Macedonia at Eurovision Song Contest 2021 in Rotterdam
Vasil Garvanliev was supposed to represent North Macedonia at Eurovision 2020 with the song You, but because of the Eurovision Song Contest 2020 cancellation he didn't get the chance to stand on the Eurovision stage in 2020.
But now, he has confirmed that he will be one of the returning artists that have been selected to go Eurovision 2021:
Further details will be given at a later date on how Vasil's song will be chosen.
It will not be the first time that Vasil will step on a Eurovision stage. At Eurovision 2019 he was one of the backings for Tamara's Proud.
Vasil
Vasil Garvanliev is an opera singer (Baritone), born in North Macedonia.
He began performing professionally at the age of 7 as a child pop star in North Macedonia. Vasil and his family fled to USA during the Balkan wars in the 1990s.
He has performed at many famous venues as a soloist for the Chicago Children's Choir, such as Ravinia Festival, Carnegie Hall and Chicago Theater. He has performed for many people such as President Clinton, Samuel Ramey, Celine Dion, Heather Hedley and many more.
Vasil also studied in Italy at the Accademia Lirica Italiana. He later moved to Canada, where he established himself as an opera singer. He is a part of the Opera in Concert and Opera Atelier ensembles, was a soloist at the Stratford Summer Music Festival and has undertaken numerous solo performances as well as sung in oratorios throughout Toronto.
Vasil returned to North Macedonia in 2018, and has since released three singles: Gjerdan, Patuvamand Mojata Ulica.
In 2007 Vasil Garvanliev was one of the finalists in North Macedonia's national selection for Eurovision, with the song "Pomogni mi".
In 2019 he was backing singer for Tamara at Eurovision Song Contest in Tel Aviv.
North Macedonia first appeared in Eurovision Song Contest 1998, and has been participating 19 times.
Before 2019 the country was known as FYR Macedonia (Former Yugoslavia Republic of Macedonia).
North Macedonia hasn't had the greatest results in Eurovision. The best result was in 2019, where Tamara Todevska won the jury voting, and finished 7th overall with the song "Proud". They never came last, but only managed to qualify for the Grand Final 6 times out of 16 since the introductions of semi-finals in 2004. The last 12 years they have only qualified for the Grand Final two times.