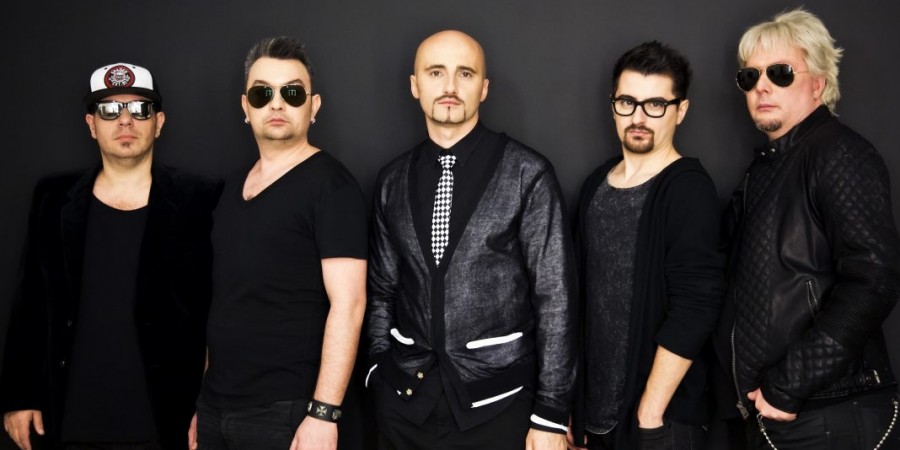 ROMANIA
Voltaj from Romania: "Our song is a manifest"
INTERVIEW: The pop–rock band from Romania "Voltaj" wants to send messages with their song in Eurovision Song Contest as they reveal to Eurovisionworld. Read about the special message in the song "De La Capăt / All Over Again"
The Romanian group with more 20 years of background in music have taken their participation in this year's contest in Vienna very seriously, because they have their own things to say through "De La Capăt / All Over Again".
They won the Romanian selection "Selecţia Naţională" back in March 2015, and will represent Romania in Vienna with the song "De La Capăt / All Over Again". Voltaj is a band, very popular in Romania with millions of fans. They have released more than 20 albums. The band consists of Călin Gavril Goia (vocal), Gabriel "Porcus" Constantin (guitar), Adrian M. Cristescu (keyboards), Valeriu "Prunus" Ionescu (bass) and Oliver Sterian (drums).
Their greatest award is the Best Romanian Act in the MTV Europe Music Awards in 2005 but they have won many other honors.
It seems that you have a special message for Europe with your song?
»"All over again" is more than a song, it's a manifest. There are many dramatic cases in which children are involved. They live a trauma due to the lack of affection, although they receive gifts and packages from their parents. The people must know that Romanians are not lazy or thieves and the majority are hard-working and honest, making enormous sacrifices. Therefore, they must be respected and not discriminated because of this.«
Which other countries do you support?

»We think that Italy and Sweden have very high chances, but we also have a great song, which has in addition a very strong message, so we go there with confidence.«
Which is the best song ever in the competition in your opinion?

»We like very much the Norwegian violinist/singer Alexander Rybak and his song "Fairytale".«
What about your country's songs all those years?

»"Dincolo de nori" – Dan Bittman.«
Do you want to reach a high position in Eurovision or don't you care about it?

»We don't believe that the position is important, what matters for us is the message of the campaign to reach the souls of many people and children's issues to be resolved.«
Maybe, you have dreamed of the position you will take?
»No.«
There is a new country in Eurovision this year: Australia. How important is it with Australia in Eurovision?
»It's very important.«
Can you tell us more about you, so the Eurovision fans get to know you better?

»We are one of the few pop-rock bands in Romania and after 17 years we still manage to remain on top in charts and public preferences. Over the years, we have obtained many awards such as Best Group, Best Live, Best Song and Best Album at Romanian Music Awards and Media Music Awards. In addition we won the award for "Best Romanian act" at MTV Europe Music Awards in 2005.«
Do you think that you can win Eurovision this year?

»We would like to win and to bring Eurovision to Romania next year, but let's see what happens!«
Romania had its debut in 1994, and has been participating 16 times since. They have never won the contest, but came 3rd in 2005 and 2010. Romania, along with Greece and Russia have qualified for the Grand Final every single year since the introduction of the semi-finals back in 2004!