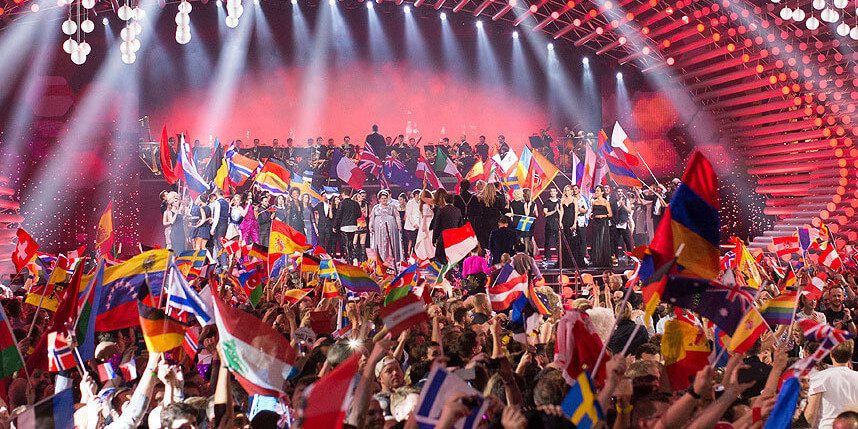 STOCKHOLM 2016
43 countries represented in Eurovision 2016
Returning countries in 2016 are: Ukraine, Bosnia & Herzegovina, Croatia and Bulgaria. See the complete list here
EBU has announced that as many as 43 countries will be competing in Eurovision Song Contest 2016 in Stockholm, equaling the record set in both 2008 and 2011. The high number is due to the fact that Ukraine, Bosnia & Herzegovina, Croatia and Bulgaria returns, and that Australia is back on a more permanent basis.
The countries we gonna miss in Stockholm are: Andorra, Luxembourg, Monaco, Portugal, Slovakia and Turkey.
The EBU Member Broadcasters, on behalf of their countries, had until mid-September 2015 to formally submit their applications to take part in Eurovision 2016. The final list of participating countries was released on 26 November 2015.
Jon Ola Sand (Executive Supervisor of Eurovision Song Contest):
»We are proud to see broadcasters from 43 countries sign up for the 2016 Eurovision Song Contest. We have put a lot of effort into bringing together as many countries as possible and this number reflects that. To see all these different countries and cultures come together, despite the challenges Europe and the world face today, shows the power of music and the enduring appeal of the Eurovision Song Contest.«
Number of participants
2016: 43
2015: 40
2014: 37
2013: 39
2012: 42
2011: 43
2010: 39
2009: 42
2008: 43
2007: 42
2006: 37
2005: 39
2004: 36
2003: 26
2002: 24
2001: 23
2000: 24