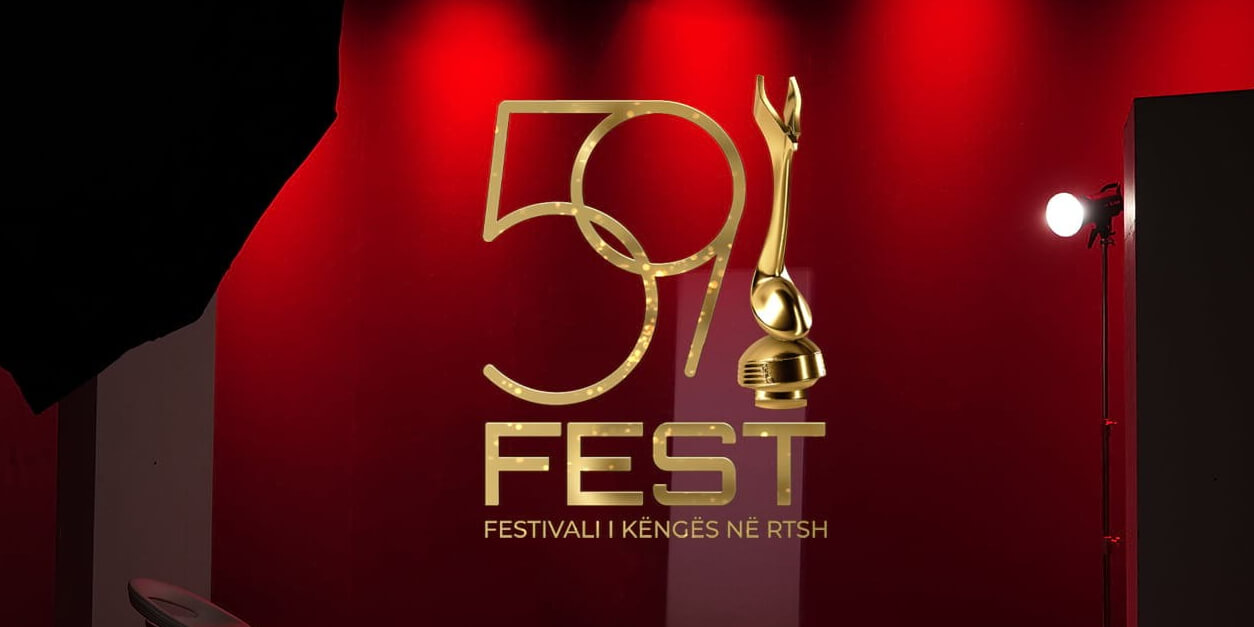 ALBANIA
Albania 2021: The first night of Festivali i Këngës
Festivali i Këngës is officially on the run to select Albania's representative for Eurovision 2021. Here's how the first night of the show went
Albania has officially kicked off their search for next year's representative for Eurovision 2021 with the first night of Festivali i Këngës #59.
As it usually happens, the first night of Festivali i Këngës served to present the entries to the viewers at home as the contestants took the stage to perform the original versions of their songs. Tomorrow (22), they will be back to perform an acoustic version of their potential Eurovision entries.

Originally 26, the number of contestants was down to 25 as Manjola Nallbani withdrew from the competition after being infected with COVID-19.

To fight the spread of coronavirus, this year's Festivali i Këngës was pre-recorded and took place outdoors, more specifically in Sheshi Italia in Tirana. Without a live audience, the show was hosted by Jonida Vokshi and Blendi Salaj, both known TV hosts in the country.
In between the performance, special guests appeared physically or virtually in the show. Jonida Maliqi (Albania 2019), Lindita (Albania 2017), Eneda Tarifa (Albania 2016), Elhaida Dani (Albania 2015) and Kesji Tola (Albania 2009) were a few of those.

Night 1 — Lineup
Enxhi Nasufi "Njësoj"
Franc Koruni - "E morën botën"
Gigliola Haveriku - "E lirë"
Orgesa Zaimi - "Valixhja e kujtimeve"
Erik Lloshi - "Jo"
Viktor Tahiraj - "Nënë"
Agim Poshka - "Vendi im"
Kastro Zizo - "Vallja e jetës"
Wendi Mancaku - "Vesi i shpirti tim"
Gjergj Kaçinari - "Më jep jetë"
Era Rusi - "Zjarri im"
Devis Xherahu - "Peng"
Stefan Marena - "Meteor"
Rosela Gjylbegu - "Vashëzo"
Sardi Strugaj - "Kam me t'ba me kajt"
Xhesika Polo - "Më mbron"
Florent Abrashi - "Vajzë"
Fatos Shabani - "Ty"
Anxhela Peristeri - "Karma"
Evi Reçi - "Tjerr"
Inis Neziri - "Pendesë"
Klint Çollaku - "Do t'ia dal"
Festina Mejzini - "Kush je ti dashuri"
Kamela Islamaj - "Kujtimet s'kanë formë"
Mirud - "Nëse vdes"
Festivali i Këngës 59
Unlike previous years, the 59th edition of Festivali i Këngës was pre-recorded in Tirana's Sheshi Italia, an outdoor venue to fight the spread of COVID-19. The show will consist of three shows:
21December 2019: Semi-final 1
22 December 2019: Semi-final 2
23 December 2019: Final
During the first night the songs will be performed in their original version while on the second night, they will be performed in acoustic versions. The qualifiers are chosen by a professional group of judges.
All three shows will be hosted by Jonida Vokshi and Blendi Salaj.
Festivali i Këngës is organized by the Albanian national broadcaster Radio Televizioni Shqiptar (RTSH). Since its start in 1962, all artists have been asked to perform live, with a jury selecting the winner. Since 2003 the winner of the festival is Albania's representative to Eurovision Song Contest.
When Albania in 2004 finally applied EBU to participate in Eurovision Song Contest, they agree to let the winner of the country's most popular festival represent Albania.
Since debuting in 2004, Albania has been participating in Eurovision Song Contest every year. Best result is a 5th place in 2012, where Rona Nishliu sang "Suus".
Out of the 16 times Albania has participated, they have qualified for the Grand final 9 times.