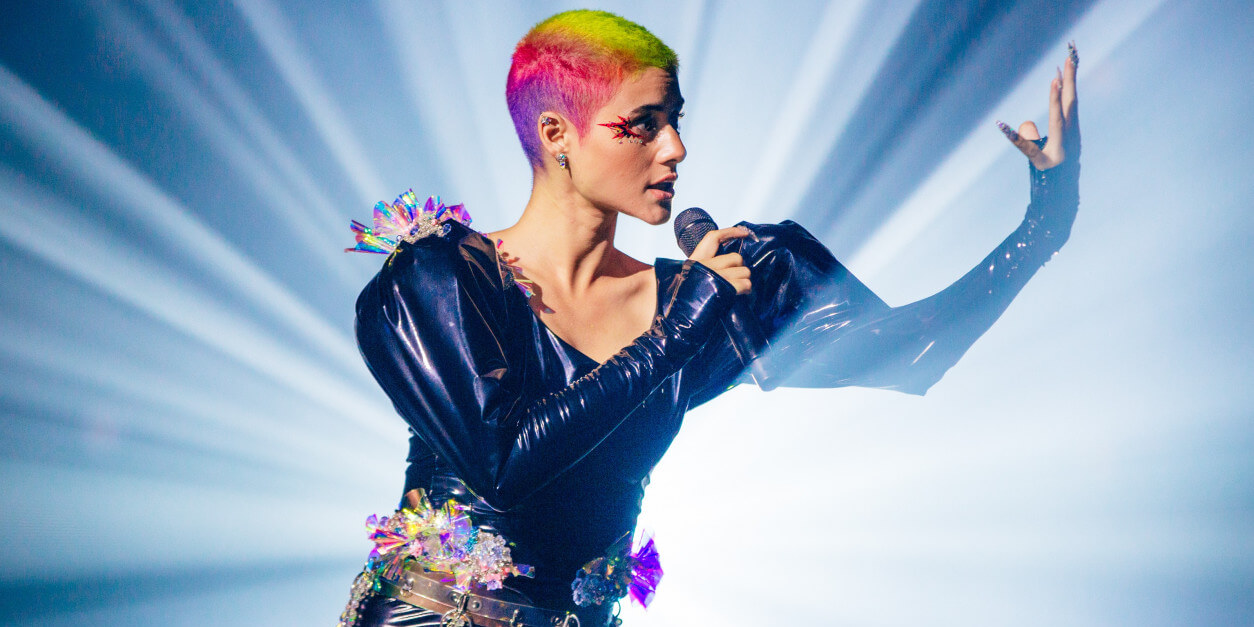 AUSTRALIA
Australia fails to qualify for the final of Eurovision for first time
Prior to Eurovision 2021, Australia was one from two countries left with a perfect qualification record but unfortunately did not get enough points from the juries and televotes to continue this record
Tonight, the first Semi-final for the Eurovision Song Contest 2021 was held in Rotterdam and ten qualifiers made it for the Grand Final on Saturday 22 May.
Just before the first Semi-final this year, only two countries remain with a perfect qualification reputation those being Ukraine and Australia. And for the first time, Australia has failed to qualify for the Eurovision final. The "Technicolor" singer Montaigne, didn't get enough points in tonight's Semi-final, meaning that Australia's perfect qualification streak ends here.
Montaigne won the right to represent Australia in 2020 and was due to perform "Don't Break Me" before Eurovision 2020 was cancelled. Due to the current pandemic restrictions, sadly Australia this year could not be present in Rotterdam, hence forcing the organizers to use the live-on-tape performance at the Semi-final.
Australia's first appearance in Eurovision Song Contest was during the first semi-final in 2013, which was held in Sweden. The appearance was done via a short pre-recorded video titled "Greetings from Australia" but later were invited to return the following year perform as an interval act in the second semi-final. Jessica Mauboy had the opportunity to sing "Sea of Flags" as an interval act during the 2014 contest held in Copenhagen, Denmark.
In 2015, Australia was invited for a one-off time performance during the Grand Final as a contestant where Guy Sebastien performed "Tonight Again". The plan was initially to only perform again the following year had they won. However the 2016 organizers, SVT from Sweden invited them back to the contest with the proviso to perform like other contestants through a Semi-final.
To date, the European Broadcasting Union have contracted Australia to make an appearance at the Eurovision Song Contest at least until 2023.
Before tonight, Australia's reputation is quite strong having participated in four semi-finals and qualifying each time, twice of those winning their semi-final. Their best result to date was in 2016 when Dami Im placed second with "Sound of Silence".
Australia has participated in Eurovision Song Contest 6 times.
At Eurovision 2015 Australia was represented by Guy Sebastian and finished 5th in the Grand Final with the song Tonight Again. Australia was granted a wildcard, with the right to vote in both semi-finals, and with a secured place in the Grand Final.
At Eurovision Song Contest 2016 Dami Im represented Australia and finished 2nd with the song "Sound of Silence". Best result so far.
Australia qualified for the Grand Final 4 out of 5 times.