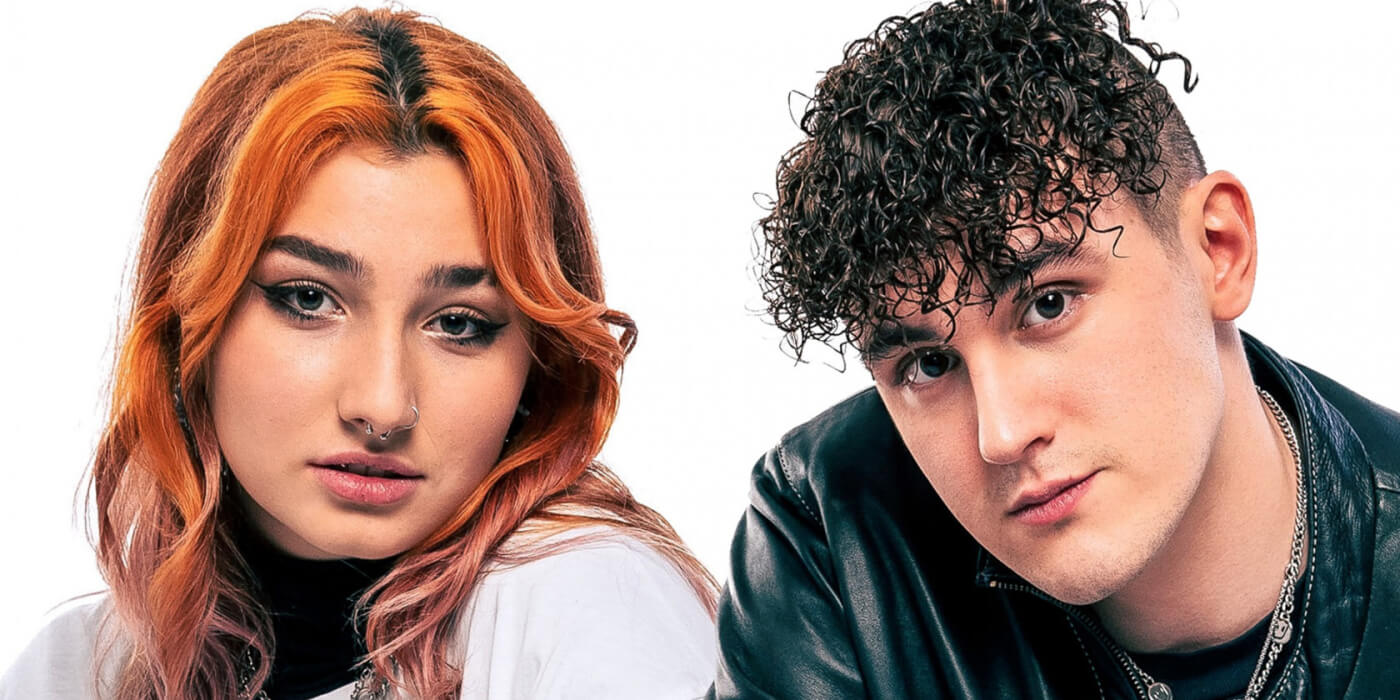 AUSTRIA
Austria: LUM!X & Pia Maria picked for Eurovision 2022
LUM!X and Pia Maria have internally been selected to represent Austria at Eurovision 2022. The song is titled "Halo" and will be released in March
Austria is the most recent country confirming their Eurovision 2022 artist and song.
LUM!X and Pia Maria were internally selected by the Austrian public broadcaster (ORF) and will sing "Halo" in Turin. The song will be released in March.
Luca Michlmayr, known as LUM!X, confesses that he has always been "interested in Eurovision" and believes that being young is an advantage for the song contest:
– At our age, there is far less pressure on us, because even if something goes wrong, other perspectives will open up. Therefore, we are much freer and we can better focus on what we actually want and do not want to bring across as a message.
18-years-old, Pia Maria, is also excited and fearless about the upcoming challenge:
– I want to show others that there is so much you can do, and you don't always have to strictly follow a line.
LUM!X & Pia Maria
Born as Luca Michlmayr, LUM!X is an Austrian DJ and music producer who primarily rose to fame due to the great success of his song, "Monster".
Luca, 19, started producing music on his own at the age of 11 and by uploading his work online, he grabbed the attention of a Swedish independent label that signed him. His debut single "Underground" was released in 2018 and since then he has been unstoppable.
In 2019, his single "Monster" became viral, he remixed it with Italian musician Gabry Ponte and broke through internationally. As of today, he has crossed the 1 billion streams mark, according with Spotify, and is one of the fastest-rising stars in the dance and electronic music industry.
Pia Maria is a 18-years-old Austrian singer who has just starting her music career. Eurovision represents her first big project.
Austria has been participating in Eurovision Song Contest 53 times since its debut in 1957. They won the competion twice: in 1966 (Udo Jürgens - Merci Chérie) and in 2014 (Conchita Wurst - Rise Like a Phoenix). They came last in the competition eight times (Zero points in 1962, 1988, 1991 and 2015).
Since the introduction of Semi-finals in 2004, Austria only qualified for the Grand Final 7 out of 13 times.