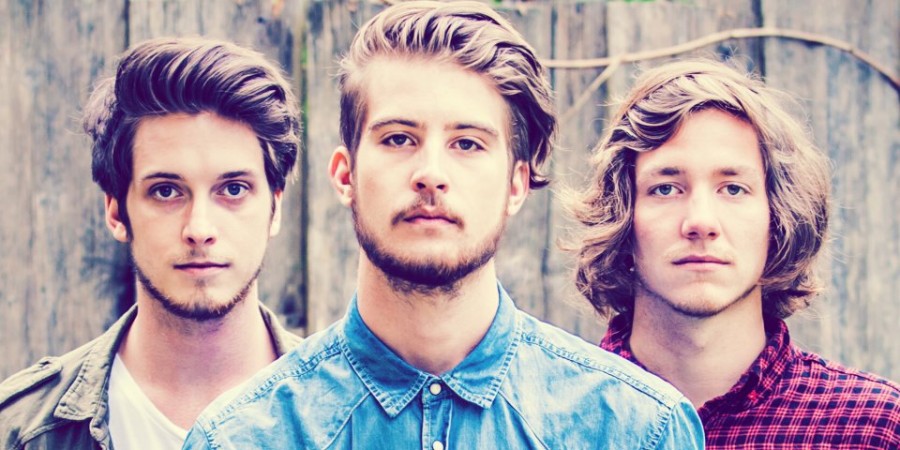 AUSTRIA
Austria: The Makemakes to Vienna with "I Am Yours"
Wer singt für Österreich? The Makemakes will represent Austria with the song "I Am Yours" on home ground in Eurovision Song Contest 2015
Who sings for Austria? Now we know: The Makemakes with the song "I Am Yours".
After three preliminary shows the last three Fridays, the six finalists were ready to fight for the honor of representing Austria on home ground this May. After the six finalist's performances, two proceeded to the superfinal. The superfinalists was decided by a combination of 50% international jury voting and 50% televoting. In the superfinal it was solely the public televoters who decided the winner.
Wer singt für Österreich? Results

The Makemakes – "I Am Yours" (24 points, superfinalist, winner)
Dawa – "Feel Alive" (18 points, superfinalist)
Zoe – "Quel Filou" (18 points)
Folkshilfe – "Who You Are" (14 points)
Johann Sebastian Bass – "Absolutio" (12 points)
Celina Ann – "Utopia" (10 points)
The Makemakes
The Makemakes are a rock band with the three members: Dominic "Dodo" Muhrer (singer), Mark Christian (Bass) and Florian Meindl (drums). The name originates from the dwarf planet Makemake.
Wer singt für Österreich?

20 February: Show #1
16 participants. 10 participants eliminated. 6 participants proceed to Show #2
27 February: Show #2
The 6 participants show their vocal talent in 2 songs each
6 March: Show #3
The 6 participants perform 2 new songs each. One of each participant's songs will be performed in Show #4
13 March: Show #4 (Final)
The 6 participants perform their own entries for Vienna. Winner decided
The international jury for the Final consisted of 10 Eurovision countries: Latvia, France, Australia, Netherlands, Spain, Israel, United Kingdom, Germany, Slovenia and Italy.
The show was produced by the national broadcaster ORF, also the producer of Eurovision Song Contest 2015.
Austria has been participating in Eurovision Song Contest 47 times since it's debut in 1957. They won the competion twice: in 1966 (Udo Jürgens - Merci Chérie) and in 2014 (Conchita Wurst - Rise Like a Phoenix). They came last in the competition eight times (Zero points in 1962, 1988 and 1991). Since the introduction of Semi-finals in 2004, Austria only qualified for the Grand Final 3 out of 7 times. In 2015 Austria will host Eurovision Song Contest and is automatically qualified for the Grand Final. They will vote in Semi-final 1.