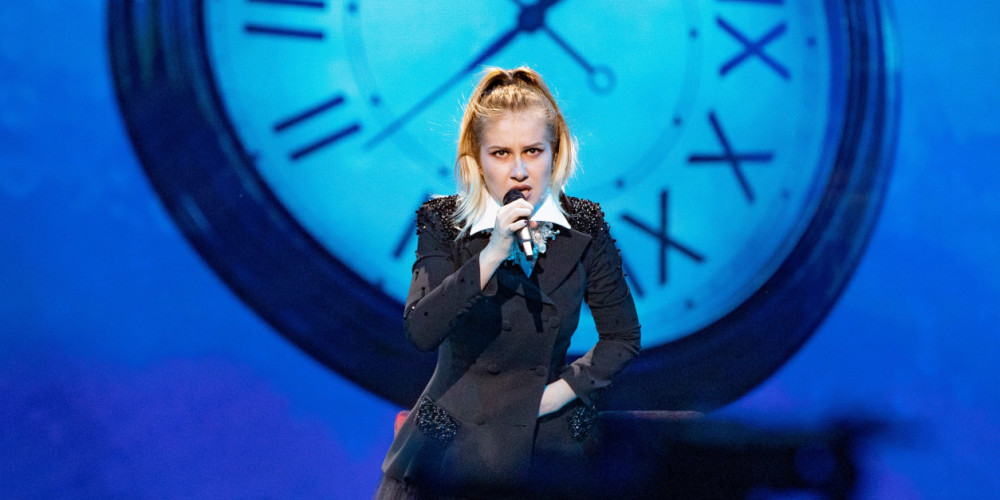 ROMANIA
Ester Peony from Romania: Influenced by Dracula
Ester Peony's road to Eurovision 2019 hasn't only been filled with good and happy moments. In an interview with Eurovisionworld, Ester address the national selection drama and explains more about her Dracula-inspired performance
Back in February, Ester Peony won Romania's national selection Selecţia Naţională and was ready to perform On A Sunday on Eurovision's big stage but once the full result breakdown were revealed, the audience wasn't too happy that their voice wasn't respected as Peony wasn't their first, nor second nor third choice.
Despite all that, and three months away from Selecţia Naţională's Grand Final, Ester is confident in her performance and believes the Romanian people will be with her nonetheless:
– I try to stay in position and not to think about what everybody says but, in the end, I am sure they'll be near me and support me... because... we have to! It's our country!
The singer goes on by explaining what Eurovision means to her:
– All that matters is to be united. Eurovision means love and friendship, let's be kind!
Influenced by Dracula
Past the drama, and focusing on her big performance on the Eurovision stage, Ester confirmed that the Dracula references make her feel closer to home:
– I like the dark mood and I like to become a character in order to express my emotions. In Romania, we do have Dracula and I wanted to give that vibe. It makes me feel closer to home and feel the stage. It will be awesome!
It is not the first time that Dracula has influenced the Romanian Eurovision song. Back in Malmö 2013, Dracula was on stage – or it at least looked like – when Cezar sang It's My Life.
On a Sunday is a song written by Ester herself and her boyfriend – Alexandru Șerbu – who was the main trigger for the entire song:
– I was turning on my guitar and played the same chord that the song starts with and she got inspired to do it.
Romania's first failed qualification
2018 was the very first year, Romania failed to qualify. Following the bookmakers, 2019 may be the second time but Peony is confident in her song and performance:
– I am very confident just like I was in Selecţia Naţională, she says.
– I am that kind of person that doesn't really think about the outcome. I just do my thing, rock with it and hope that the good energy will come.
Romania had its debut in 1994, and has been participating 19 times since. They have never won the contest, but came 3rd in 2005 (Luminita Anghel & Sistem - "Let Me Try") and 2010 (Paula Seling & Ovi - "Playing With Fire").
Romania was expelled from Eurovision 2016 due to unpaid dept to EBU, so the winner of Selecţia Naţională 2016, Ovidiu Anton didn't participate in Stockholm.
Since the introductions of semi-finals in 2004, Romania has qualified to the Grand Final 13 out of 14 times, only missed the 2018 qualification.