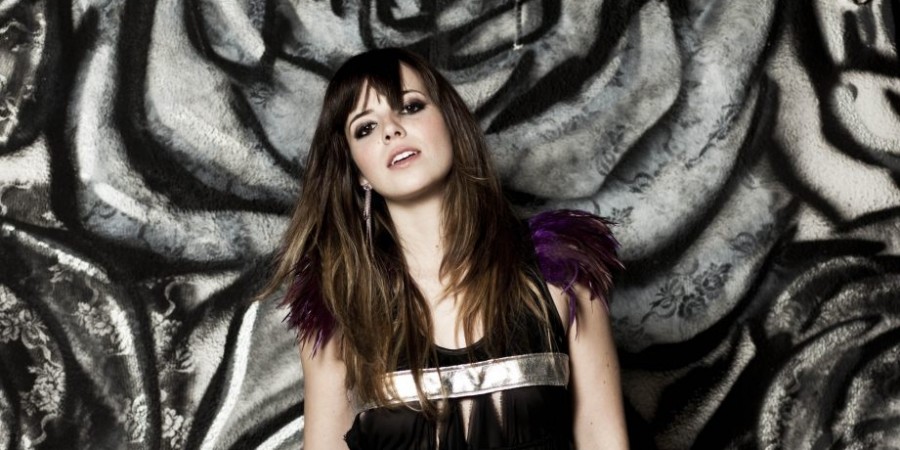 PORTUGAL
Leonor from Portugal: "A lot of quality in this Eurovision"
Interview with the Portuguese beauty: Leonor Andrade talks about her song, what's inspiring her, and Portugal's chances in this years Eurovision Song Contest
Unpredictable things can happen in this year's Eurovision Song Contest in Austria as Leonor Andrade from Portugal says to Eurovisionworld. The 20 year old Portuguese singer participated in "The Voice Portugal" in 2015, where she reached the semifinals.
Despite being in such a young age, the beautiful star is a real musician, composing songs and giving many concerts. She is a great artist and apart from singing she has an experience as an actress in the RTP series "Água de Mar".
She won the Portuguese selection "Festival da Canção" on 8 March 2015, and will represent Portugal at Eurovision Song Contest 2015 in Vienna.
You sing in Portuguese. Can you translate your song for us?
»In this context, Há um mar que nos Separa (There's a sea that separates us), the sea is a metaphor for distance, that distance can be emotional or physical. When I sing this song, I always remember all the people that needed to leave the country searching for a better life, leaving their beloved ones and their family! But the major meaning of the message is hope. If there is a sea that separates us, I will dry it with "Saudade". The music supports the lyrics. I want very much people to feel hope when listening to the song!«
Do you have a preference in other countries' songs?
»I do not have a favorite song. I like a lot of songs this year, for example: Spain, Italy, Slovenia, Ireland, Malta, Greece and a few more.«
Which song of all time has inspired you?

»Well, it is really hard to pick only one entry as have been so many great and memorable songs, but I will choose ABBA – Waterloo. I choose this song because I like it and also because after Eurovision, ABBA managed to have a career, and sold a lot of albums.«
Portugal has never won Eurovision. Your best place is the 6th position in 1996 (Lúcia Moniz - "O Meu Coração Não Tem Cor"). Is that your favorite song?
»My favorite entry ever from Portugal was 1974, Paulo de Carvalho - "E Depois Do Adeus". The poem is beautiful and the music is brilliant.«
What is your goal in the competition?
»I would love to go to the final and then maybe to take a 12th position.«
Do you feel anything of which place you will take?
»Not at all.«
What is your opinion about the entrance of Australia?
»It is great. This is a big music contest, but also a reunion, a gathering of cultures.«
Would you like to send a message to Eurovision fans?
»Hello guys! My name is Leonor Andrade. I was born on the 13 of September of 1994 and I am a singer and a song writer. I hope you enjoy my work.«
Who do you want to win in Austria?
»To be honest? There is a lot of quality in this Contest. I have no prediction. Everything can happen.«
You can follow Leonor Andrade here:
Facebook: www.facebook.com/leonorandradee
Instagram: www.instagram.com/leonorandradee
Portugal has participated 47 times since 1964. It was a very bad start, as they managed to get Zero Points in the debuting year. They have never won the contest, and never made the top-5. The best result is a sixth place in 1996, and they ended last three times: 1997, 1974, 1964.