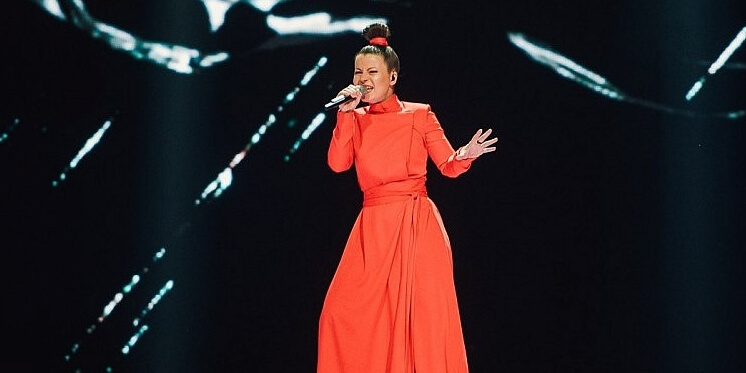 LITHUANIA
Lithuania: Fusedmarc wins Eurovizija 2017
The Lithuanians have decided: Fusedmarc will represent Lithuania at Eurovision Song Contest 2017 with the song "Rain of Revolution" after winning Eurovizijos dainų konkurso nacionalinė atranka 2017
The 2017-edition of the marathon selection "Eurovizija" in Lithuania ended tonight with the tenth show – the Final! Six of the finalists qualified from the semi-final and one from an online repechage (Gytis Ivanauskas).
The winner of "Eurovizijos" dainų konkurso nacionalinė atranka 2017 is Fusedmarc with the song "Rain of Revolution", who will go to Kyiv and represent Lithuania at Eurovision Song Contest 2017.
The song "Rain of Revolution" is written by Viktorija Ivanovskaja, Denis Zujev and Michail Levin
Eurovizija 2017 – Result
Fusedmarc – "Rain of Revolution"
Paula – "Let U Go"
Gabrielius Vagelis – "Feel Myself Free"
Greta Zazza – "Like I Love You"
Aistė Pilvelytė – "I'm Like a Wolf"
Gytis Ivanauskas – "Get Frighten"
Kotryna Juodzevičiūtė – "Love Shadow"
Fusedmarc
The group Fusedmarc consists of Cilia on vocals, music effects and composition. Vakx is taking care of computer mixing, guitar, bass, keyboards, the lyrics and the concept of the songs.
Fusedmarc first appeared in 2004 and has raised the level of the Lithuanian music to European levels. In 2005 they were awarded the best new artists of the Lithuanian alternative scene.
In 2007 Fusedmarc received an award as the best experimental band, and in 2008 the price for best Lithuanian electronic music.
Eurovizija 2017
A total of 10 shows were held from 7 January to 11 March where the final of Eurovizija 2017 determined the Lithuanian representative at Eurovision Song Contest 2017 in Kyiv, Ukraine.
The first four shows eliminated half of the contestants.
Elimination heats:

Show 1: 7 January
Show 2: 14 January
Show 3: 21 January
Show 4: 28 January
Second round:

Show 5: 4 February
Show 6: 11 February
Quarter-finals:

Show 7: 18 February
Show 8: 25 February
Finals:
Semi-final: 4 March
Final: 11 March
All the shows are hosted by Ievai Stasiulevičiūtei and Gabrielei Martirosianaitei.
Lithuania has been taking part of Eurovision Song Contest 17 times since its debut in 1994.
The debuting year 1994 Lithuania ended last, and the best result is from 2006 where LT United performed the iconic song "We Are The Winners (of Eurovision)". It didn't win though, but went 6th. Since the introduction of the Semi-finals in 2004, Lithuania has been in Eurovision every year, but only qualified for the Grand Final eight times.
With both Estonias victory in 2001 ("Everybody") and Latvias victory in 2002 ("I Wanna"), Lithuania is the only Baltic country that haven't won Eurovision Song Contest.