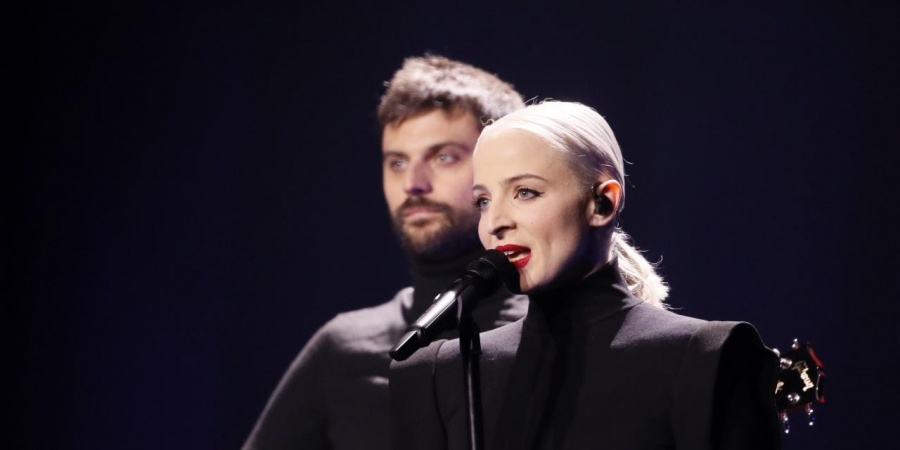 EUROVISION LIVE CONCERT
Madame Monsieur to return to Portugal in September
Madame Monsieur are Portugal's Eurovision Live Concert most recent confirmation. This will mark the duo's first visit to the country after their participation at this year's contest
Brace yourselves as this year's Eurovision Live Concert will certainly be an event to keep an eye on. After a major first confirmation with one of 2016's main favorites - Poli Genova - the organisation has now announced the return of France's Madame Monsieur - a big 2018 favorite - to Portugal's post-Eurovision party.
Despite the fact that the early favouritism didn't translate into major success, the duo certainly conquered the hearts of the fans and will for sure help the event's hype.
Nonetheless, don't think Poli Genova and Madame Monsieur are this year's only confirmation. In fact, since Poli's confirmation, the organisation has announced Portugal's very own Carlos Costa, Spain's Lucía Pérez, Malta's Ira Losco and Finland's Krista Siegfrids.
In the meantime the tickets for this year's Eurovision Live Concert are already on sale with its price range going from 15€ to 185€. The show will be held in Setúbal on September 1st.
France is a grand old country in Eurovision. They have participated 61 times since the start of Eurovision in 1956.
The best results are five victories in 1977, 1969, 1962, 1960, 1958. The latest victory was in 1977 - 40 years ago! The worst result was in 2014, where France ended last in the Grand Final, and in the last 15 years, they only managed twice to be in top-10.
France is a member of "Big 5", so they don't have to go through the semi-final-qualifications, but are automatically qualified for the Grand Finals.