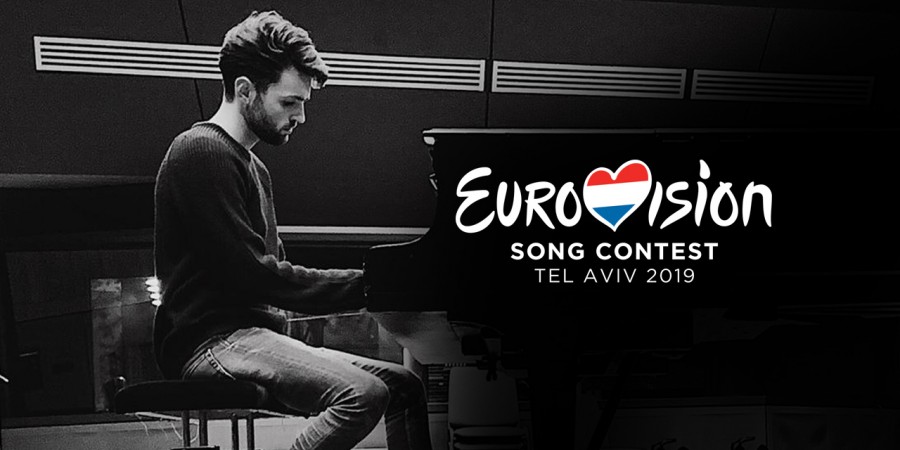 NETHERLANDS
Netherlands: Duncan Laurence will be the Dutch entry at Eurovision 2019
After months of speculations, Dutch broadcaster AVROTROS has chosen singer-songwriter Duncan Laurence to represent the Netherlands at Eurovision Song Contest 2019
The Dutch broadcaster AVROTROS has just revealed that singer-songwriter Duncan Laurence will represent the Netherlands at Eurovision Song Contest 2019 in Tel Aviv.
Duncan Laurence (Duncan de Moor) is a former The Voice of Holland participant (2014). He was part of the team of Ilse DeLange, who recommended Laurence to the 2019 selection committee. That committee was, according to a press release of AVROTROS, "blown away" by his song. DeLange represented The Netherlands herself in 2014 as a part of The Common Linnets with the song Calm After The Storm.
Laurence studied at the Rock Acadamy and is not a famous Dutch musician, something that the past Dutch entries all were. According to him, it is a good thing that an unknown artist will represent the country. "The Netherlands has a lot of young and talented musicians. My participation proves that nothing is impossible. You can suddenly get the opportunity to represent your country on an international stage. I'm very proud to represent my country… I will give it my all!"
DeLange has faith in Laurence. "Duncan is special. His songs are very international and authentic. Duncan has the personality needed for a big opportunity like this. For him, music always comes first."
More information about the song will be released on 7 March 2019.
See more of Duncan:
The Netherlands is historically one of the 10 most successful Eurovision countries. They have participated in Eurovision Song Contest 59 times since their debut in 1956, with four victories:
Since 1975 the best result for Netherlands was in 2014, when The Common Linnets ended second with the song " Calm After The Storm". They ended last in the contest 5 times: 1958, 1962, 1963, 1968 and 2011. Since the introductions of Semi-finals in 2004, they only qualified for the Grand Final 6 out of 15 times.