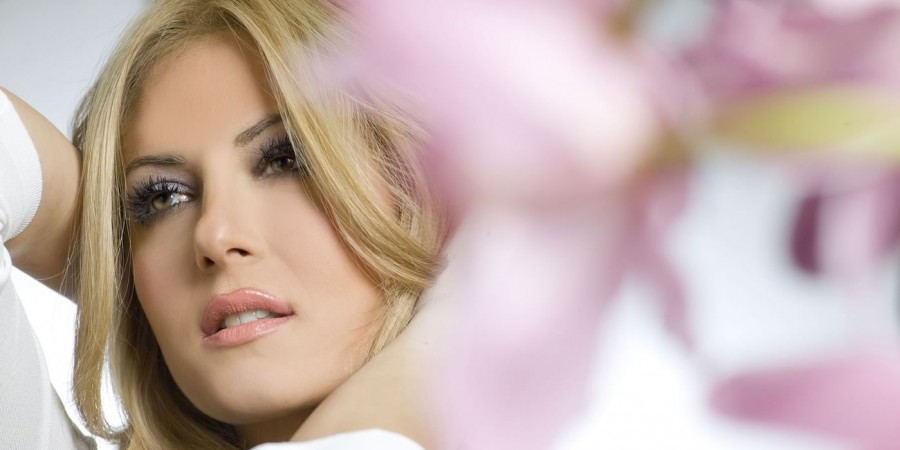 GREECE
Presenting Greece 2015: Maria Elena Kyriakou - "One Last Breath"
Maria Elena Kyriakou representing Greece at Eurovision 2015 is extremely talented, gifted with a beautiful voice with character. Her song "One Last Breath" is a power ballad and it was written in a very emotionally period of her life
Maria Elena Kyriakou won the Greek selection "Eurosong 2015" back in the beginning of March. She will represent Greece at the 60th Eurovision Song Contest 2015 in Vienna.
Maria Elena Kyriakou
Maria Elena Kyriakou (Μαρία Έλενα Κυριάκου) was born in Cyprus in 1984. She has been at a music school since the age of 13 and then studied on Ioannina University of Greece and on University of Cyprus. In 2006 Maria Elena got a degree in Greek literature and humanities. She had the chance to become well known after a proposition from a famous Greek singer, Yannis Ploutarchos (Γιάννης Πλούταρχος) but she decided to continue her studies. In 2011 her mother applied for Maria Elena to audition "Greek Idol" but she didn't even go to the auditions. Finally, in 2014 she applied for the TV show "The Voice of Greece" and won the show and a record deal with Universal Music Greece. She is based in Greece but spends half her time in Cyprus taking care of her three kids and running an after school private program for students who need extra help with their studies.
One Last Breath
The song "One Last Breath" is written by Vangelis Konstantinidis and Evelina Tziora and the music is composed by Efthivoulos Theocharous and Maria Elena Kyriakou. »The melody of the song is very meaningful for me. I co-wrote it in a period of my life that was very intense emotionally and I think the melody reflects how I felt at the time«, says Maria Elena Kyriakou and she feels confident that even though the song is not the kind of song you expect from Greece, it's going to make a difference, showing that in Greece there are many types of music.
She has also recorded the song in Greek, but she will sing the English version in Vienna: »I asked my label, but it was not possible to change it, because we have to pay penalty to EBU if we change the song. I enjoyed it when i sang the Greek version in the studio.«
I'm begging you, take me wherever you have gone
Come back and save me, don't want to be alone
Nothing left, I just have one last breath
I'm begging you, take me out of this fiery hell
Come back and save me, what happened wasn't fair
Nothing left, all that I have is one last breath
Only one last breath
You can follow Maria Elena Kyriakou here:
Homepage: www.mariaelenakyriakou.gr
Facebook: www.facebook.com/maria.elena.kyriakou.official
Twitter: @KyMrlnkrk
Instagram: www.instagram.com/mariaelenakyriakou/
Greece started its Eurovision adventure back in 1974, and has been participating in the contest 35 times until now. They won Eurovision Song Contest in 2005 with the song "My Number One" performed by Helena Paparizou. Since the victory they have been very successful in Eurovision. Greece, along with Russia and Romania have qualified for the Grand Final every single year since the introduction of the semi-finals back in 2004! Well done Greece! Since 2004 they have ended in top-10 nine out of 11 times. They never came last in the contest.