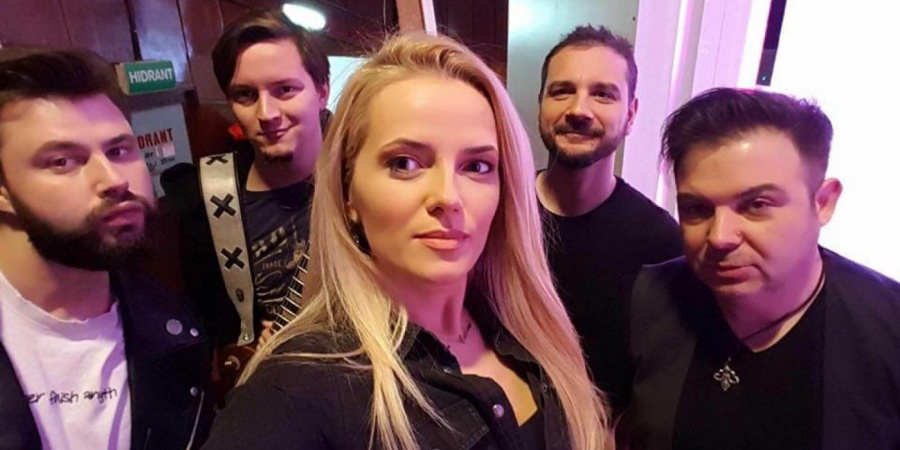 ROMANIA
Romania: The Humans win Selecţia Naţională 2018
Eurovision Unește România! Tonight Romania decided for Eurovision Song Contest 2018 in the show Selecţia Naţională: The Humans won with the song "Goodbye"
Tonight the Romanian broadcaster TVR held the final of Selecţia Naţională 2018 live from Bucharest. 15 songs competed for the ticket to Eurovision Song Contest 2018, and the public televoters decided: The five-person band The Humans won with the song Goodbye.
Goodbye is written by band members Alexandru Matei, Alin Neagoe and Cristina Caramarcu.

Selecţia Naţională 2018 – Result
The Humans – "Goodbye" (3277 votes)
Alexia & Matei – "Walking on Water" (3114 votes)
Feli – "Royalty" (2862 votes)
Jukebox feat. Bella Santiago – "Auzi cum bate" (1728 votes)
Rafael & Friends – "We Are One" (1446 votes)
Dora Gaitanovici – "Fără tine" (1415 votes)
MIHAI – "Heaven" (1165 votes)
Claudia Andas – "The One" (974 votes)
Xandra – "Try" (686 votes)
Teodora Dinu – "Fly" (336 votes)
Echoes – "Mirror" (325 votes)
TIRI – "Deșert de sentimente" (320 votes)
Erminio Sinni & Tiziana Camelin – "All the Love Away" (303 votes)
Eduard Santha – "Me som romales" (293 votes)
Vyros – "La la la" (133 votes)
We Believe in Humanity
The Humans is a Romanian funk-pop-rock band from Bucharest. The group consists of vocalist Cristina Caramarcu, guitarist Alexandru Cismaru, keyboardist Alexandru Matei, bassist Alin Neagoe, and drummer Adi Tetrade.
Each of the five musicians in the band are well experienced on the Romanian music scene, whether it's experience from live performances, in concert venues or in some of the largest TV shows in Romania.
"We Believe in Humanity" – This is the motto under which the band will manifest its artistic spirit. The whole range of human emotions, the high end of the values gathered from the life experience of the five musicians.
Eurovision Unește România!
In Selecţia Naţională 2018 there will be five heats and one final. 12 songs will compete in each of the five heats, and 3 songs from each heat will qualify for the final of Selecţia Naţională 2018 on 25 February 2018:
21 January 2018: Heat 1 (Focșani)
28 January 2018: Heat 2 (Timișoara)
4 February 2018: Heat 3 (Craiova)
11 February 2018: Heat 4 (Turda)
18 February 2018: Heat 5 (Sighișoara)
25 February 2018: Final (Bucharest)
Each show will take place in a different city in Romania. In each heat a jury will determine which 3 songs will qualify to the final. In the final the winner will be determined by televoting.

Jury members of Selecţia Naţională 2018:
Marian Ionescu –Founder of the band Directia 5.
Nicu Patoi – Has been part of the Romanian music industry for over 30 years
Liliana Stefan – Composer, Producer and lyricist.
Viorel Gavrila – Member of the Union of Composers and Musicologists of Bucharest
Romania had its debut in 1994, and has been participating 18 times since. They have never won the contest, but came 3rd in 2005 (Luminita Anghel & Sistem - "Let Me Try") and 2010 (Paula Seling & Ovi - "Playing With Fire").
Romania was expelled from Eurovision 2016 due to unpaid dept to EBU, so the winner of Selecţia Naţională 2016, Ovidiu Anton didn't participate in Stockholm.
Since the introductions of semi-finals in 2004, Romania has qualified to the Grand Final 13 out of 13 times!