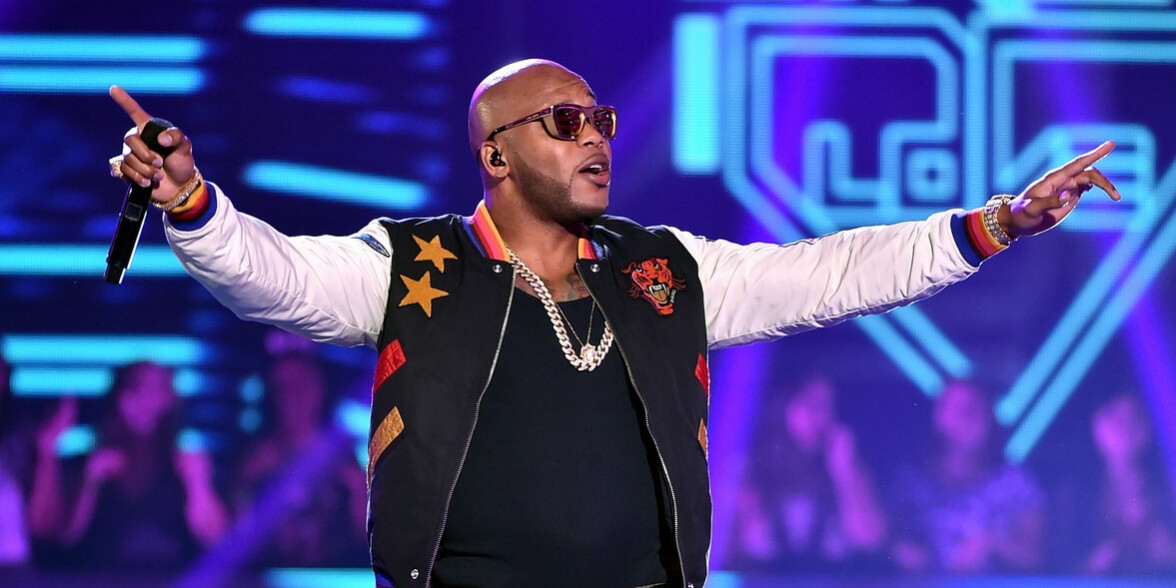 SAN MARINO
San Marino: Senhit will be joined by Flo Rida on stage
During her time in Rotterdam, Senhit has been teasing the rapper's appearance, wearing images of Flo Rida in place of the baroque iconography ensconced in her elaborate headpiece during rehearsals. Now it's official: Flo Rida will perform in Eurovision Song Contest 2021 for San Marino together with Senhit
Ever since San Marino's song was released, speculation riffed whether Flo Rida will actually be in Rotterdam or not. San Marino is being represented at the Eurovision Song contest 2021 by Senhit featuring Flo Rida with the song "Adrenalina".
During the rehearsals, San Marino used a stand in rapper and speculation hit boiling point with many asking Senhit directly whether Flo rida is actually coming. No clear answer was given until now. Flo Rida will grace the Rotterdam stage and sing with Senhit.
What's up Netherlands, it's your man Flo Rida! I'm so excited to see you guys at the Eurovision Song ContestFlo Rida
During the reveal that Flo Rida is actually now in Rotterdam, Senhit couldn't resist her joy:
– Actually when I invited him to join me on the Eurovision stage back in March, the decision was made there with joy. It was not easy to predict the traveling restrictions, but there we go... I'm very happy to have him with me to perform ADRENALINA, not only to Europe but to the whole world! We are ready!
Flo Rida chimed in what Senhit was expressing by saying the following:
– What's up Netherlands, it's your man Flo Rida! I'm so excited to see you guys at the Eurovision Song Contest. I'll be hitting the stage with the superstar talented Senhit to perform our new record "Adrenalina". It's such a good feeling to be back in Europe after so long. I'm very grateful to be able to perform once again, and on the biggest stage in the world.
This is not the first time and a stand in singer is used during rehearsals so the Sammarinese delegation sought special permission from the European Broadcaster well in advance of rehearsals. today a spokesperson for the EBU explained:
– Following a request from the San Marino broadcaster, the EBU, Host Broadcasters and Reference Group agreed to grant permission for the delegation to use a stand-in artist during the first and second rehearsals of their song on the condition that Flo Rida would arrive in Rotterdam in time to perform in the full dress rehearsals as well the Live Shows.
Who is Flo Rida?
Flo Rida has sold over 100 million records globally, and his debut single "Low" was a worldwide hit that broke all records for digitals sales in 2006.
Flo Rida's debut studio album was released in 2008 reached number four in the US. The album was succeeded by several other albums has sold over 80 million records worldwide, making him one of the best-selling music artists.
San Marino is one of the newest – and smallest Eurovision countries.
They have been participating ten times since their first Eurovision Song Contest in 2008. But not with great success. In eight out of the ten participations they didn't manage to qualify for the Grand Final. San Marino qualified for the Grand Final two times: In 2014 and 2019. The worst results were in 2017 and 2008, where they came last in their Semi-final.