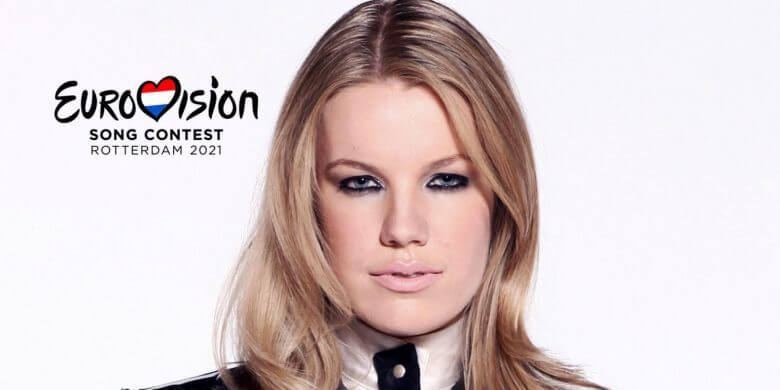 SLOVENIA
Slovenia: Submissions open for Eurovision 2021 song
The Slovenian National Broadcaster, RTVSLO, is looking for the 2021 entry
Back in May, during a special program in Slovenia to rank their entries sent to Eurovision, it was announced that Ana Soklič will represent the nation in Rotterdam for the Eurovision Song Contest 2021.
The Slovenian national broadcaster, RTVSLO, and Ana herself are now looking for the song that will be presented in Rotterdam. A special video from the singer was published on the RTVSLO social media page.
Ana Soklič sends out a message to those who are interested in submitting a song for Slovenia:

- I invite you all to approach us with your creative energy and send the track, which can stand on the stage of Eurovision 2021. I wish to make the track stand out a little bit with " crazy "people. The intention is to go as far as is possible. Send your song, and maybe with your performance on the stage of Eurovision 2021.
Ana Soklič was due to represent Slovenia at Eurovision 2020 with the song "Voda".
One can submit the song 13 July until 30 September 2020. All entries will be reviewed by at least a three-member expert commission. The number of selected songs and the procedure for selecting the winning song will be announced later in the rules for selecting songs for participation and the method of voting in the eventual selection of songs that will represent RTV Slovenia at the 65th Eurovision Song Contest 2021.
A possible list of selected songs will be published on rtvslo.si by 31 December 2020 at the latest, and the final song, which will represent Slovenia on the big stage of Eurovision 2021, by 9 March 2021 next year at the latest.
Slovenia had its debut in Eurovision Song Contest 1993, and since then participated 25 times in Eurovision. They have never won the contest, and the best result for Slovenia is two 7th places in 1995 and 2001.
Since the introduction of Semi-finals in 2004, Slovenia only managed to qualify for the Grand Final 6 times out of 16.