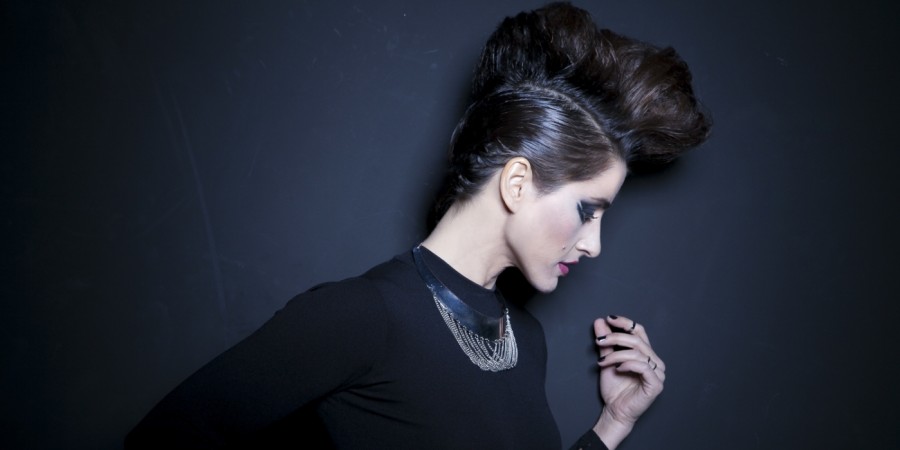 SPAIN
Spain: Barei will "Say Yay!" in Stockholm
Tonight Barei won the Spanish Objetivo Eurovisión 2016 with the song "Say Yay!". Barei will represent Spain at Eurovision Song Contest 2016 in Stockholm
Tonight the Spanish representative at Eurovision Song Contest 2016 was chosen in the show "Objetivo Eurovisión". Six contestants had been selected to participate in the show, and Barei won the ticket to Stockholm with her song "Say Yay!"
The show was broadcasted on TVE 1 and hosted by Anne Igartiburu (Julia Varela on backstage). The winner was selected through a combination of votes from three sources:

Artist jury (30%)
International jury (30%)
Public televoting (40%)
The artist jury was made up by Edurne (Spain 2015), Loreen (Sweden 2012) and Carlos Marín (Opera singer from Il Divo). The international jury consisted of professional representatives from various Eurovision broadcasters.
The artist jury and the public televoting gave Barei top-points, while the international jury placed her second (Salvador Beltrán first).
Objetivo Eurovisión 2016
Result


Barei – "Say Yay!" (114 points)
Xuso Jones – "Victorius" (94 points)
Salvador Beltrán – "Días de alegría" (72 points)
María Isabel – "La vida sólo es una" (68 points)
Electric Nana – "Now" (66 points)
Maverick – "Un mundo más feliz" (66 points)
Barei
Bárbara Reyzábal González-Aller (33), better known as Barei is a singer/songwriter from Madrid, Spain. She has released two albums; "Billete Para No Volver" (English: "Ticket With No Return", 2011) and "Throw The Dice" (2015), which has reached the Top-10 list of iTunes albums in Spain. Along with the albums she released six singles, where her latest one is "Say Yay!".
"Say Yay!" is an up-tempo song with a soul vibe. Or defined by Barei: »An energetic song, strong and emotional, and lyrics that we can all fee identify with in our daily struggle and our ability to overcome obstacles through effort and to give the best of ourselves in each attempt«.
She wrote the song together with Rubén Villanueva and Víctor Púa and as late as last week Barei reached no. 1 on iTunes with "Say Yay!", just like Ruth Lorenzo also did two years ago with "Dancing in the rain" (finished 10th at Eurovision 2014).
Follow Barei: Facebook • Twitter • Homepage • iTunes • Instagram • Spotify
Spain has participated in Eurovision Song Contest 55 times since its debut in 1961. They have won twice, in 1968 (La, La, La...) and the folowing year, 1969 (Vivo Cantando).
Spain is a member og "Big-5", and therefore don't have to qualify for the Grand Final.
Spain is also a member of the "club zero", because they have managed to get zero points (3 times!). They have ended last 4 times in Eurovision history.
Best known song for Spain is probably the song " Eres Tú" from Festival de la canción Eurovision 1973 (2nd place, only four points from victory).