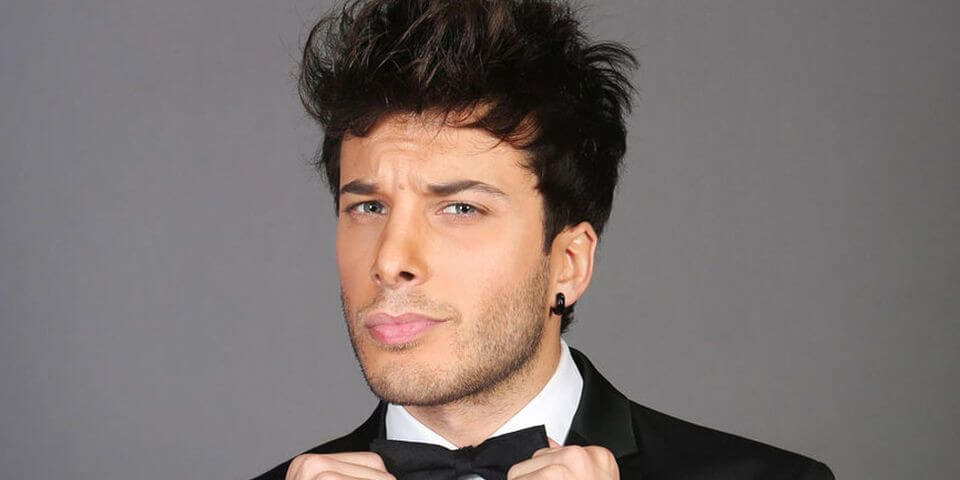 SPAIN
Blas Cantó to represent Spain at Eurovision 2021
Following the cancellation of Eurovision Song Contest 2020, the Spanish broadcaster RTVE invited Blas Cantó to remain as their representative
Due to the COVID-19 outbreak, the 2020 Eurovision Song Contest has just been cancelled by EBU but there are already some broadcasters expressing their wish on keeping the previously selected for the contest and giving them an opportunity they didn't have - to step on the big Eurovision stage.
After AVROTROS has revealed Jeangu Macrooy will be the Dutch representative at Eurovision 2021, RTVE has invited Blas Cantó to represent Spain at the 2021 edition of the contest. He has accepted that request.
Blas Cantó has also expressed his sadness regarding EBU's decision but he said it was the right thing to do. Blas also stated that Eurovision is about the fans and making Eurovision without them would be a crazy thing.
It is still unsure if Blas Cantó will go to Eurovision 2021 with Universo, his selected song for 2020.
Blas Cantó
Blas Cantó Moreno (27) is a well-known name in Spain. The singer has been in the spotlight since a young age and has even won the fifth season of Spain's huge talent show, "Tu Cara Me Suena" (Your Face Sounds Familiar) in 2016/2017.
In 2011 he attempted to represent Spain at Eurovision Song Contest in Düsseldorf, together with the boy band AURYN and the song "Volver", but it was Lucía Pérez who won the Spanish ticket to Eurovision 2011 with Que Me Quiten Lo Bailao.
He also tried to represent Spain 15 years ago. It was for Junior Eurovision Song Contest 2004, where he finished 4th in the national final.
AURYN have since 2016 disbanded but Blas continued his singing career. Just in 2017, the Pop singer released his first solo single ("In Your Bed") and last year his first solo album, "Complicado" that reached the top spot of the Spanish album charts.
Spain has participated in Eurovision Song Contest 59 times since its debut in 1961. They have won twice, in 1968 (La, La, La...) and the folowing year, 1969 (Vivo Cantando).
Spain is a member of "Big-5", and therefore don't have to qualify for the Grand Final. Spain is also a member of the "club zero", because they have managed to get zero points (3 times!). They have ended last 5 times in Eurovision history, latest in 2017.
Best known song for Spain is probably the song "Eres Tú" from Eurovision 1973 (2nd place, only four points from victory).