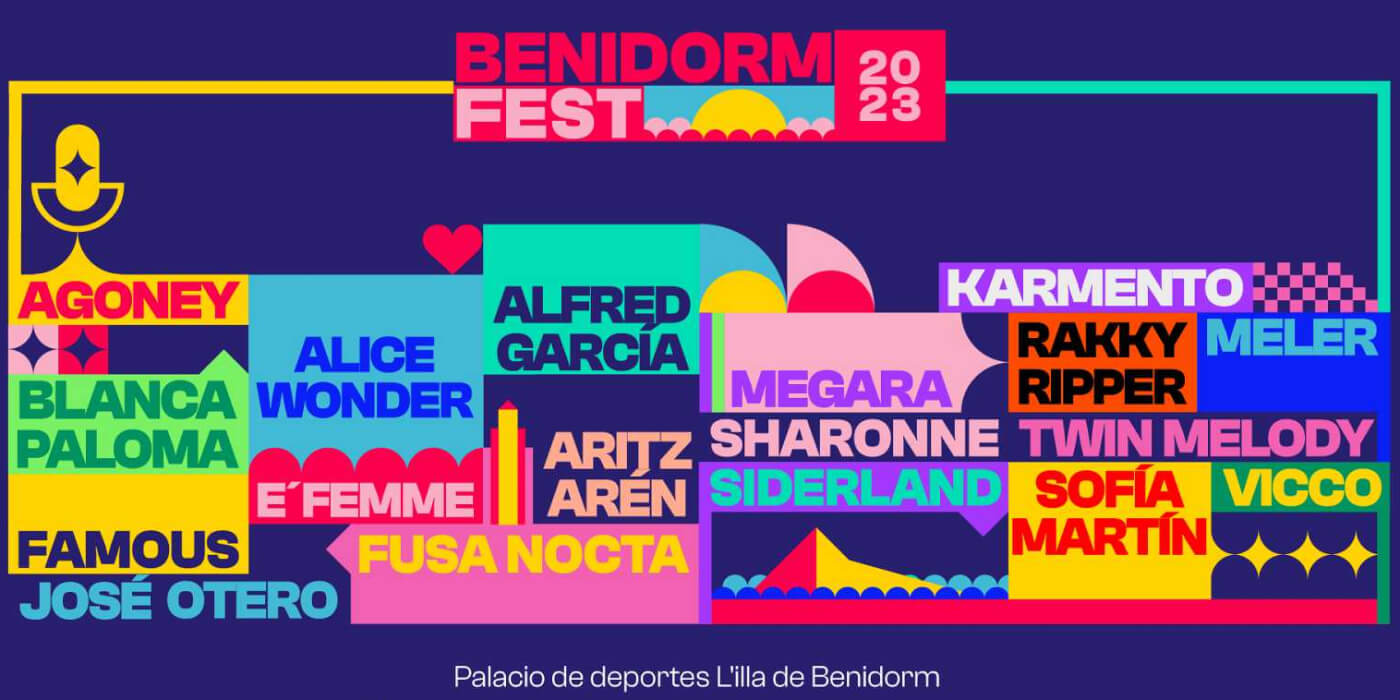 SPAIN
Spain: Songs for Benidorm Fest 2023 released
The 18 songs competing at next year's Benidorm Fest have just been released. Vote in our poll and let us know who should represent Spain at Eurovision 2023
The stakes are higher than ever for Spain, which just got off of one of its best Eurovision seasons in a long, long time.
After announcing changes to their national selection last year, and announcing the first edition of Benidorm Fest – won by Chanel with SloMo – the Spanish public broadcaster had absolutely no reason to change the format to success and has renewed its edition that initially was supposed to feature 16 acts. However, due to high demand and quality they increased the available slots to 18.
It was back in October that RTVE announced the 18 hopefuls competing at Benidorm Fest 2023, featuring former Eurovision act Alfred García (Spain 2018), as well as other well-known names in Spain. And today, all of the songs have officially been released.
Benidorm Fest 2023
Benidorm Fest 2023 will be Spain's national selection for the Eurovision Song Contest 2023, which will be held in Liverpool in May. The event will be divided into three live shows:
Semi-Final 1: 31 January 2023
Semi-Final 2: 2 February 2023
Final: 4 February 2023
Spain in the Eurovision Song Contest
Spain has participated in the Eurovision Song Contest 61 times since their debut in 1961. They have won twice: in 1968 (La, La, La...) and the folowing year, 1969 (Vivo Cantando).
Spain is a member of the "Big-5," which means they don't have to go through the Semi-final round and are automatically qualified for the Grand Final. Spain is also a member of "club zero" because they have managed to get zero points 3 times. They have finished in last place 5 times in Eurovision history, the latest coming in 2017.
Spain's best-known song is probably "Eres Tú" from Eurovision 1973 (2nd place, only four points away from victory).