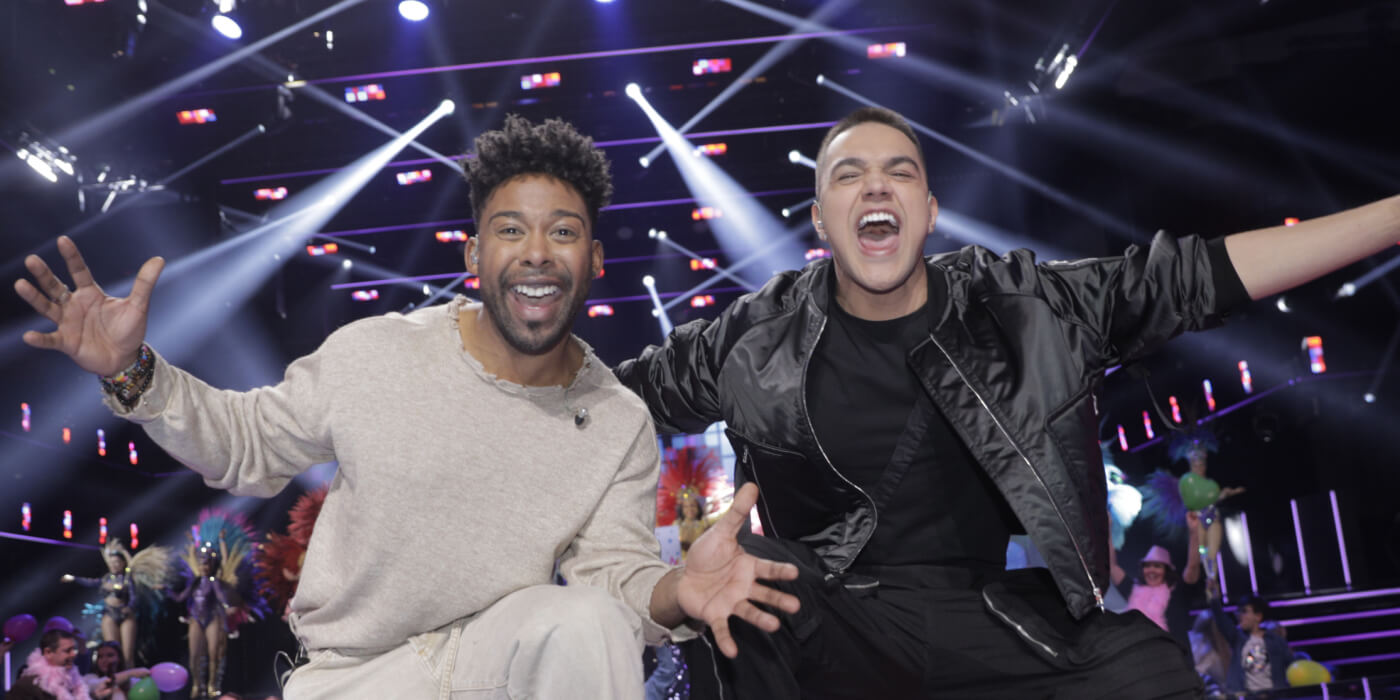 SWEDEN
Sweden Melodifestivalen 2022: Lundvik and Liamoo to the Final
Tonight the second heat of Melodifestivalen 2022 took place in Stockholm, Sweden. Seven acts performed live, and two songs qualified directly to the final: Liamoo with 'Bluffin' and John Lundvik with 'Änglavakt'. Two songs were selected for the Semi-final
After a turbulent first heat with massive voting problems, this years Melodifestivalen continued tonight with the second show from Stockholm.
The second deltävling (heat) had two winners directly qualified for the Final: First place went to Liamoo followed by John Lundvik and two for the Semi-final: Alvaro Estrella and Tone Sekelius.
The 2022 edition of Melodivestivalen will be different in terms of shows as the 6 week tour has been scrapped due to COVID-19, just like last year. All six shows are broadcast from Stockholm, with the first three shows taking place at Avicii Arena (former Globen Arena), where Eurovision 2000 and 2016 was held. The last three shows will be aired from Friends Arena.
Melodifestivalen 2022 – Heat 2
Melodifestivalen 2022
5 February: Deltävling 1
12 February: Deltävling 2
19 February: Deltävling 3
26 February: Deltävling 4
5 March: Semi-final
12 March: Final
All the shows will be broadcast from Stockholm and hosted by Oscar Zia.
The format for Melodifestivalen 2022 is almost the same as in previous years meaning that in each of the 4 heats (deltävling), there will be 2 songs that will qualify directly to the final and another 2 songs that will qualify to the Semi-final (previous "Second Chance"). At the Semi-final, the 8 songs will be split in two groups, and the best 2 songs from each group will qualify for the final.
New voting system
The voting system is slightly different this year, with two rounds of voting:
First round of voting:
Viewers could vote on all seven participants via app/telephone. The song that received most votes (Liamoo) qualified directly to the Final of Melodifestivalen.
Second round of voting:
Viewers could vote on the remaining six participants via app/telephone. The votes from the first round were added. All the app votes were divided into seven voting groups determined by age, and in addition an eighth voting group consisting of votes from telephone. Each of the voting groups's votes were converted to points (12-10-8-5-3-1) for the remaining six artists.
The artist with most points (John Lundvik) qualified for the Final, while the artists with 2nd and 3rd most points qualified to the Semi-final (previous "second chance") of Melodifestivalen.
Since 1958 Sweden has participated 60 times in Eurovision Song Contest with great success. They have won the contest 6 times:
They came last two times (1963 and 1977), and since the introduction of the Semi-finals in 2004 Sweden managed to qualify for the Grand Final 16 out of 17 times! (only failed the qualification in 2010)