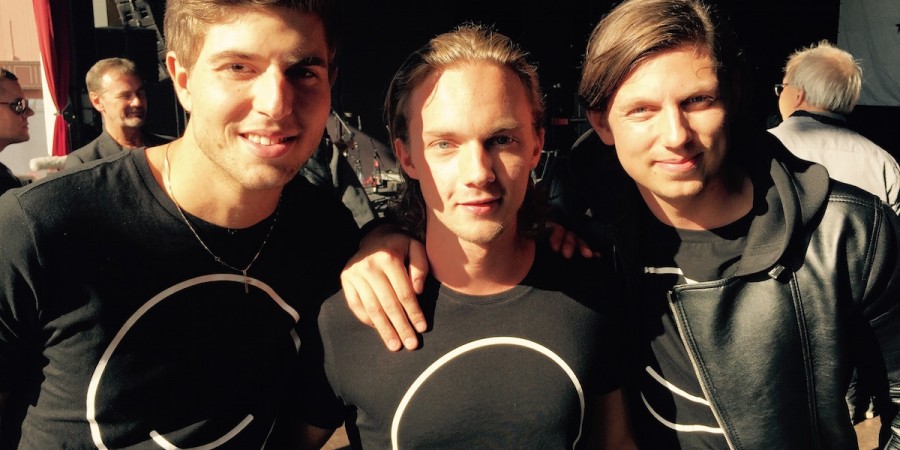 SWEDEN
Sweden: First Melodifestivalen 2016 participant found
The group "Smajling Swedes" is pre-qualified for Melodifestivalen 2016, picked by a jury at "Svensktoppen nästa 2015". Michael Fannon won the competition
The group "Smajling Swedes" has been picked by the jury at this year's "Svensktoppen nästa" to compete in Melodifestivalen 2016.
The "Smajling Swedes" are Arvid Ångtröm, Dennis Babic and Oscar Juhola, and the trio won the local competition in Stockholm. Sunday it was time for the final at "Svensktoppen nästa 2015", but they didn't win (Michael Fannon won), instead they won the bonus prize, a place in Melodifestivalen 2016.
Jury member, Christer Björkman (Head of the Swedish delegation), said: »Smajling Swedes are a young, exciting team who make music with a unique expression. It will be very exciting to follow their development to the next stage, Melodifestivalen 2016«.
Since 2012, the winner of the "Svensktoppen nästa" was offered a place in Melodifestivalen, but this year the winner does not automatically qualify for Melodifestivalen. Instead it is the jury that gives one of the finalists a ticket to Melodifestivalen.
It is the eighth time Svensktoppen nästa takes place in Sweden. The competition is organized by the largest Swedish Radio station "Sveriges Radio P4" with 25 local channels.
Finalists, Svensktoppen nästa 2015

Michael Fannon – "Kommer Tid, Kommer Råd" (Uppland) - WINNER
Sofia Sandberg-Albihn – "The Sunny Side" (Malmöhus)
Smajling Swedes – "Goosebumbs" (Stockholm) - MELODIFESTIVALEN QUALIFIER
Fanny Nilsson – "Alone" (Kalmar)
Jens Sporron – "Make a Mistake" (Blekinge)
Miss Winter – "The road" (Sörmland)
Jawone – "Främling" (Göteborg)
Laila Adele – "Blame It All On You" (Halland)
Since 1958 Sweden has participated 55 times in Eurovision Song Contest with great succes. They have won the contest 6 times:

They came last two times ( 1963 and 1977), and since the introduction of the Semi-finals in 2004 Sweden managed to qualify for the Grand Final 11 out of 12 times! (only skipped the qualification in 2010).