Israeli Selection 2020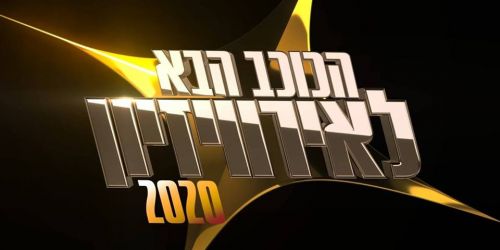 Artist selection: HaKokhav HaBa L'Eurovizion
The Israeli artist for Eurovision 2020 was selected in the talent show HaKokhav HaBa L'Eurovizion (The Next Star for Eurovision / הכוכב הבא לאירוויזיון). The show consisted of 15 auditions, 7 shortlisting rounds, 5 heats, 1 quarter-final, 2 semi-finals and 1 final.
Song selection: HaShir HaBa L'Eurovizion
The song that Alene should have performed at Eurovision 2020 was decided by a national final, HaShir HaBa L'Eurovizion, featuring a total of four songs.
HaKokhav HaBa L'Eurovizion
Artist selection
Duel 1
Duel 2
Superfinal
Israeli Selection 2020 – HaKokhav HaBa L'Eurovizion
Date
4 February 2020
Hosts
Assi Azar
Rotem Sela
Voting
50% jury
50% televoting
In the first round the four finalists were paired in two duels. From each duel the contestant with the higher score advanced to the second round. After the last performance the jury members named one of the remaining two contestants.

In the second round, "superfinal" the remaining three contestants performed in front of the judges and the audience.
HaShir HaBa L'Eurovizion
Song selection
Israeli Selection 2020 – HaShir HaBa L'Eurovizion
Date
3 March 2020, 20:30 - 21:55 CET
Host
Lucy Ayoub
Voting
10% in-studio jury
50% professional jury
40% televoting