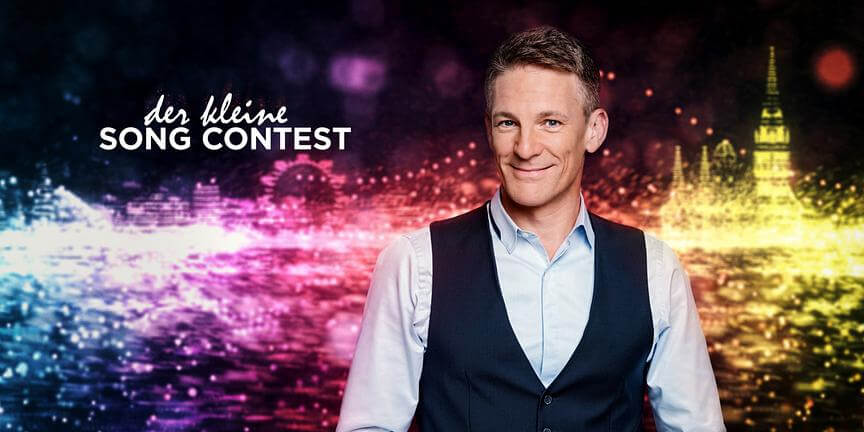 AUSTRIA
Austria to find a Eurovision 2020 winner
Der Kleine Song Contest (The Little Song Contest) – An Austrian show that will determine a winner of Eurovision 2020
Following the recent announcement from Sweden that SVT has planned a week full of Eurovision related shows, including their own national voting "Sweden's 12 points" , Austria has followed in the same footsteps.
The Austrian broadcaster, ORF, has announced plans to present its own programming in April after the cancellation of the 2020 contest. A total of three shows called 'Der Kleine Song Contest' (The Little Song Contest) will air on ORF 1 and will be hosted by Andi Knoll.
Andi Knoll thinks it's a shame if the Eurovision 2020 songs will be forgotten:
– Since the EBU has determined that next year the planned performers will be allowed to perform, but only with new songs, it would be a shame if this year's songs all ended up in the rubbish bin of music history. So some more and some less, and there we are with another reason why the ESC must not be canceled. It is a unique mix of live and video versions. It will be very varied and finally you can vote for Austria!
The Little Song Contest
Der Kleine Song Contest will air the official music videos of the 41 countries who were due to perform in Rotterdam, having the chance to be voted by the Austrian public and a jury made up of 10 former Austrian Eurovision participants.
The Jury is made up from:
All three shows will air on ORF 1 at 20:15 CEST:
Tuesday 14 April
Thursday 16 April
Saturday 18 April
The shows will also be on the Austrian streaming website ORF-TVthek both live and on demand. One will be able to view videos on the website featuring Eurovision nostalgia and previous Austrian performances.
The shows will also let the the viewers and fans to comment on social media by using the hashtag #ESCORF. The broadcaster will be airing random tweets during the broadcast itself.
During each show, a number songs will be introduced by a unique produced postcard followed by their official entry for 2020. At the conclusion of every show a jury winner of the shown entries will be announced. During the final broadcast, the audience will decide which of the three jury winners will be the overall winner enabling Austria to find their Eurovision Song Contest 2020 winner.
Austria has been participating in Eurovision Song Contest 52 times since its debut in 1957. They won the competion twice: in 1966 (Udo Jürgens - Merci Chérie) and in 2014 (Conchita Wurst - Rise Like a Phoenix). They came last in the competition eight times (Zero points in 1962, 1988, 1991 and 2015).
Since the introduction of Semi-finals in 2004, Austria only qualified for the Grand Final 7 out of 12 times.