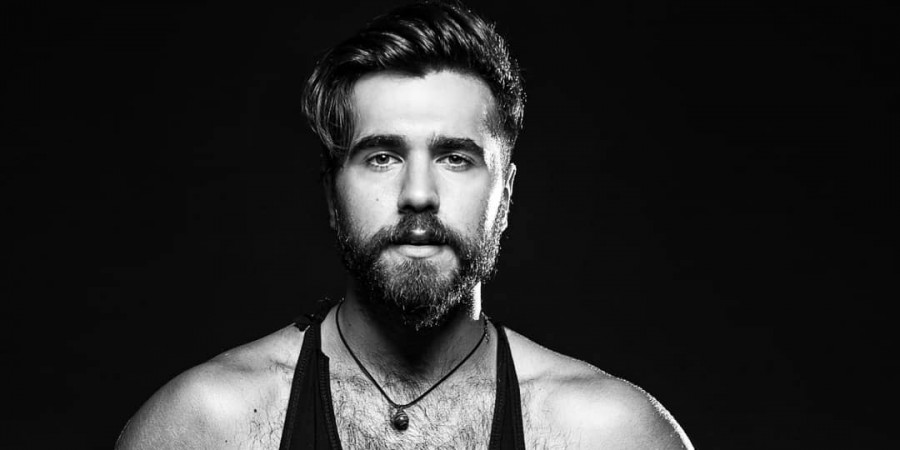 AZERBAIJAN
Chingiz from Azerbaijan: Eurovision changed my career
Interview: Chingiz looks 100 days back to Eurovision Song Contest 2019, how the contest changed him, his comments about Duncan Laurence's victory, the release of his new song, and what to expect from him in the future – including a possible Eurovision comeback
Chingiz Mustafayev represented Azerbaijan at Eurovision Song Contest 2019 with the song Truth. He finished 5th in the hard Semi-final 2, and 8th in the Grand Final
He was one of the headliners at this year's Eurovision Live Concert in Portugal two days ago, where we met with him for an interview.
So, how are you doing, 100 days after your Eurovision debut?
– I slept today, so I feel very good. I was a bit tired because we had concerts last week and earlier this week, Chingiz says. He looks indeed fresh as always.
Eurovision changed my career
How do you remember your two-weeks trip to Tel Aviv back in May 2019?
– It changed my career and I arrived to my country feeling like a winner, he says proudly.
Chingiz' Eurovision song Truth got Azerbaijan back to the Eurovision final – something that didn't happen last year in Lisbon – and even more... He finished in the competition's Top 10.
– In fact, Eurovision was the best lesson of my life. It is important to stay true to yourself.
Eurovision was the best lesson of my lifeChingiz
– During my Eurovision journey, I never had any conflict with my team and that was important to me. A lot of singers change after the contest.
And that is true. The Chingiz I had the chance of meeting in Tel Aviv is the same I met again at Eurovision Live Concert in Setúbal, Portugal this weekend.
I expected 2nd place
It was reported that, after this year's Eurovision in Tel Aviv, Chingiz wasn't happy about his score. The singer went on to make a joke about the polemic error in the results (that he now says "it doesn't matter") and other reports claimed that the singer didn't see Duncan's Arcade as a winning performance.
Chingiz clarifies his view on the winning song in Tel Aviv:
– Well, yes. It was a very simple staging and I think people expected more from Duncan. I did too but the song was very good, of course. A winning song! It's just that me, and a lot people, expected more from the staging. It doesn't matter anymore, it's past!
Everything went good and I wanted to win. I didn't expect 8th placeChingiz
As for the final results, Chingiz confess he expected "maybe a second place":
– Every time I walked outside in Tel Aviv, people always came up to me and supported me. A lot of foreign tourists included. It gave me a lot of confidence. On top of that, my team was very good just like my song. Everything went good and I wanted to win. I didn't expect 8th place.
But do not think he would refuse a second chance on getting a better score. When I ask him if he would do Eurovision again, Chingiz seems positive about the idea:
– I think so! Maybe after some years. A lot of people keep on asking me for a Eurovision comeback. So maybe!
New music
When I continue and query about new music – and mention his latest release "Bir sözlə" – he immediately asks me back:
– Do you like it?
I say I do, and he goes on to reveal that a new English song will be out soon:
– Ever since Eurovision, I gained a lot of fans from so many different countries. A lot from Greece, Italy... And they all want new songs. I usually sing in Azerbaijani but my next single will be in English.
I tried to get an exclusive reveal of the song's title but, sadly, it hasn't been defined.
Azerbaijan has participated 12 times in Eurovision Song Contest since its debut in 2008. They have had great succes in Eurovision, with five Top-5 results out of 12! They won the competition in 2011 (Ell/Nikki - "Running Scared").
Worst result was in 2018, where Azerbaijan didn't manage to qualify for the Grand Final for the first time. They qualified for the Grand Final 11 out of 12 times.