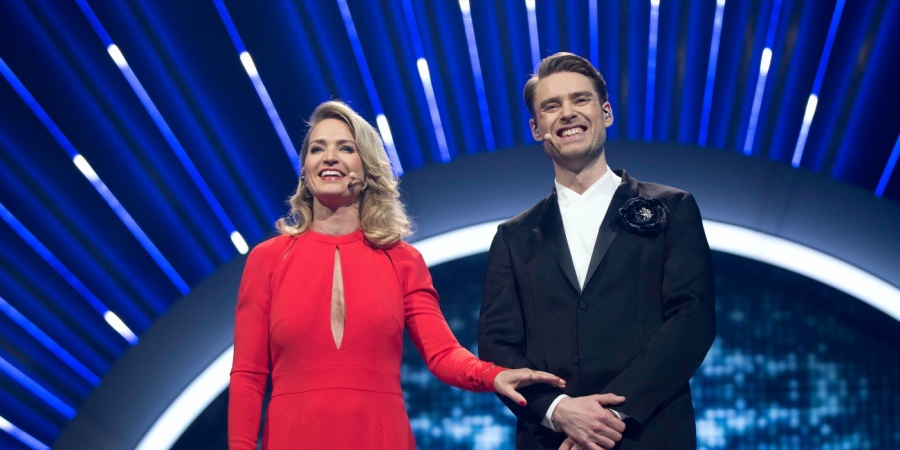 DENMARK
Denmark: Melodi Grand Prix 2018 in Aalborg on 10 February
The Danish selection for Eurovision 2018, Melodi Grand Prix, will be held in Aalborg on 10 February. Hosts are Annette Heick and Johannes Nymark​
The Danish Melod Grand Prix next year will be held at the sports and cultural center, Gigantium, in Aalborg.
It was revealed Wednesday at a press conference in Aalborg Congress and Culture Center.
Mayor Thomas Kastrup-Larsen is pleased to announce that Denmark's fourth largest city will be hosting the big event:
– That means we get lots of publicity, marketing and visitors to the city. So we think it's fantastic and really looking forward to it, he says.
It is the seventh time that Melodi Grand Prix will be held in Aalborg. The first time was in 1992.
Melodi Grand Prix will be held on 10 February 2018. The deadline for submitting songs for Melodi Grand Prix 2018 ends on 15 September 2017.
Hosts: Annette Heick and Johannes Nymark
Hosts for Melodi Grand Prix 2018 are the same as last year: Annette Heick and Johannes Nymark.

DR's entertainment manager, Jan Lagermand Lundme, says:
– I'm simply so pleased that Annette and Johannes have said yes to being hosts again. Annette and Johannes have a common passion and love for Melodi Grand Prix, and their chemistry is completely unsurpassed, he says.
– They were amazing last time, and it will be a great pleasure to see them together on stage again, he continues.
It will be the third time that the 45-year-old TV host, journalist and singer Annette Heick will host the Danish national selection.
Denmark has been participating in Eurovision Song Contest 46 times. Since its debut in 1957, Denmark has won the contest 3 times:
Worst result was in 2002 (last). Since the introduction of the Semi-finals in Eurovision in 2004, Denmark has qualified for the Grand Final 10 out of 14 times.