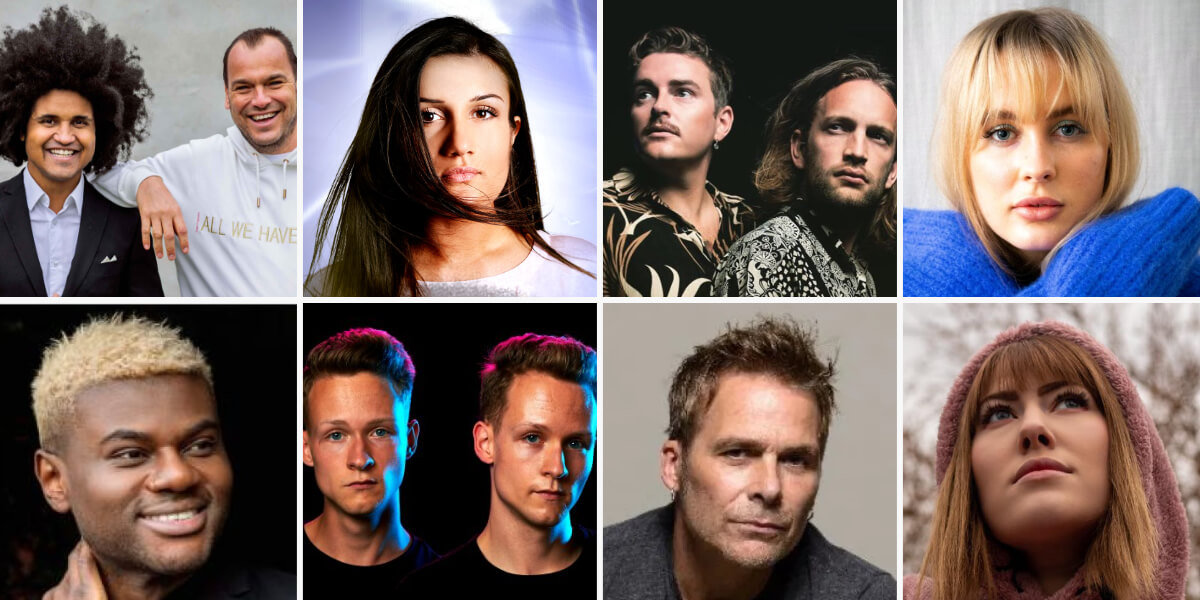 DENMARK
Denmark: The 8 songs for Melodi Grand Prix 2021 released
The eight participants for Denmark's selection for Eurovision Song Contest 2021, Dansk Melodi Grand Prix, have been revealed. Listen to the songs here and vote in our poll: Who should win Melodi Grand Prix 2021?
The Danish broadcaster DR has just revealed the 8 artists and songs for Melodi Grand Prix 2021.
A total of eight artists will compete in Melodi Grand Prix 2021, which is two less from traditional years for safety reasons. Like last year, the national final will be held without an audience and will be broadcasted live from a TV studio at DR headquarters.
DR, is also asking fans to be present in a virtual audience for Dansk Melodi Grand Prix. Since for the second year in a row no physical audience will be in attendance, DR is planning a virtual audience for members of the public to join via Zoom.
Fans were amongst the first to hear the tracks as they were played for the first time on Danish radio. The radio shows P3 Buffeten, Formiddag på 4'eren and P4 Play have played the songs one by one throughout the morning.
Melodi Grand Prix 2021 – Songs
One of the participants in DMGP 2021, Mike Tramp, represented Denmark at Eurovision Song Contest 1978 – 43 years ago! – with the song "Boom Boom" as part of the band Mabel.
Last year's DMGP 2020 winners, Ben & Tan are not included in this year's participation list. The duo won the right to represent Denmark in 2020 with the song "Yes" but sadly due to the ongoing world pandemic, their participation was lost since the Eurovision Song Contest 2020 was cancelled.
Tan, part of the duo stated the reason why no song was submitted from their end:
– I feel we would take the place from some others. After all, we have tried to be part of the show. It must be someone else's trip. That is most fair. And you can run the risk of going again and then lose, and that's what people remember. So we would rather leave it to victory and then otherwise focus on our music.
Dansk Melodi Grand Prix 2021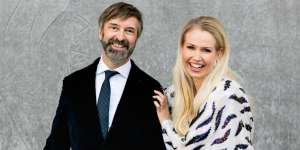 This years Danish national final is hosted by Tina Müller and Martin Brygmann. Tina Müller is best known in Denmark as a sports journalist and presenter. Meanwhile, Martin Brygmann is known as an actor, comedian, presenter and musician. In 2005, Brygmann co-wrote Sweethearts' DMGP entry "I Must Be Crazy". He has also previously appeared at DMGP as a member of the professional jury.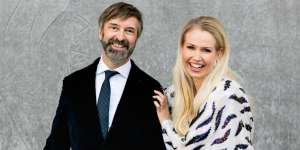 The final is set for Saturday 6 March 2021 and will be held live from a TV studio at DR headquarters without audience. On stage, all artists are backed by a Grand Prix Orchestra under the direction of conductor Peter Düring.
The winning song will be selected through 100% televoting.
Denmark has been participating in Eurovision Song Contest 48 times. Since its debut in 1957, Denmark has won the contest 3 times:
Worst result was in 2002 (last). Since the introduction of the Semi-finals in Eurovision in 2004, Denmark has qualified for the Grand Final 12 out of 16 times.