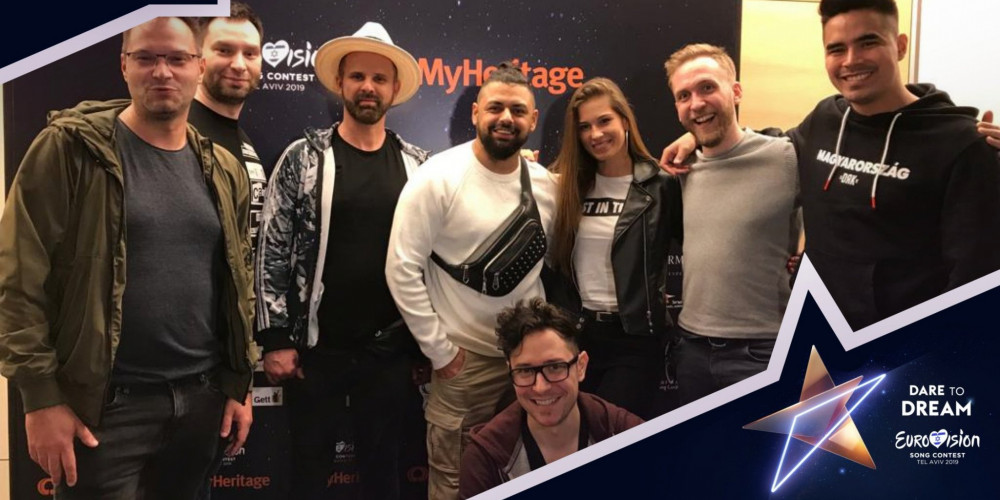 TEL AVIV 2019
Eurovision 2019: First delegations land in Tel Aviv
First round of rehearsals for Eurovision Song Contest 2019 will start tomorrow, Saturday
As final preparations for Eurovision 2019 are taking place in Tel Aviv, the first round of delegations is landing today in Tel Aviv Ben Gurion Airport. The first delegation to land in the sunny Tel Aviv is Australia, with Kate Miller-Heidke flying more than 22 hours (with 1 layover).
The second delegation to touch the Israeli soil was Hungary, with their Eurovision artist Joci Pápai. Australia and Hungary was later joined by the delegations from San Marino, Belarus and Cyprus. Other delegations expected to land later today: Iceland, Slovenia, Montenegro, Serbia, Czech Republic, Poland.
Israel decided to welcome all Eurovision delegations and special guests at the new private VIP terminal that was built inside Tel Aviv Ben Gurion Airport, with total cost of 4.5 million euros. The private terminal includes VIP treament and treats, including private security check and check-in for a price of $400.
First round of rehearsals will start tomorrow morning, with Cyprus listed as the first country to step on the Eurovision 2019 stage for rehearsals.
Ticket sale for the Semi-finals and Dress rehearsels is still open, with many seats remains available for those shows. Ticket prices for Tel Aviv 2019 are considered high for locals and tourists alike. Official Ticket company, Leaan, even launched an adverstising campiagn on Israeli radio and newspapers to boost the ticket sale.


Eurovision Song Contest 2019
The 64th Eurovision Song Contest takes place on 14, 16 and 18 May 2019. The contest is hosted by Tel Aviv, Israel, and produced by the Israeli broadcaster KAN.