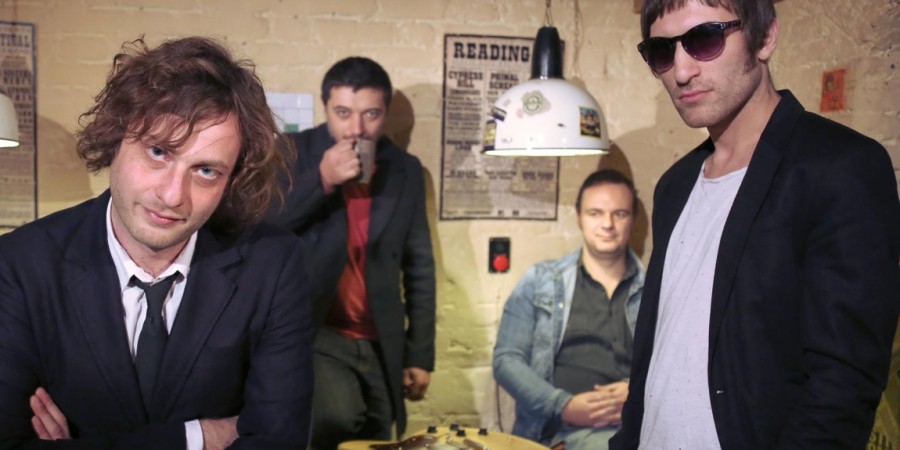 GEORGIA
Georgia: Young Georgian Lolitaz to Stockholm
The eighth participant at Eurovision Song Contest 2016 has been selected: "Young Georgian Lolitaz" will represent Georgia in Stockholm
The Georgian Public Broadcaster, GPB, has selected their representative for Eurovision Song Contest 2016 in Stockholm: Nika Kocharov and the "Young Georgian Lolitaz" (იანგ ჯორჯიან ლოლიტაზ). The broadcaster has returned to an internal selection after last year's national selection with 14 days of voting and 40 minutes live show. The song will be chosen separately.
Young Georgian Lolitaz
Nika Kocharov (ნიკა კოჩაროვი) - Vocals, Guitar
Giorgi Marr (გიორგი მარი) - Bass
Levan Shanshiashvili (ლევან შანშიაშვილი) - Guitars
Dima Oganesian (დიმა ოგანესიანი) - Drums
The band Young Georgian Lolitaz is from Tbilisi, Georgia. It was formed back in 2000, and plays a mixture of indie, electronica and alternative rock.
Nika Kocharov and the Young Georgian Lolitaz is the eighth participant to be selected for Stockholm (all internal selected), together with Douwe Bob, Highway, Iveta, Minus One, Kaliopi, Deen-Dalal-Ana and Sergey.
Song selection
There will be a separate contest to select the Georgian entry song for Eurovision 2016. The song should be created specifically for Young Georgian Lolitaz, with melodic style of alternative and indie rock with electronic beats. All interested musicians, songwriters are asked to send in their songs (audio version), a photo and CV, via e-mail - evrovision@gpb.ge from 15 December 2015 until 8 January 2016.
The best five songs will be selected out of the received applications. Then the winner song will be revealed by the viewing audience and a jury.
Follow Young Georgian Lolitaz
Georgia has participated in Eurovision eight times since its debut in 2007, with the best result in 2010 and 2011 (9th place), and the worst result in 2014 (came last in Semi-final 2). Georgia manage to qualify to the Grand Final 6 out of 8 times.
The only year Georgia didn't participate was in 2009. They decided to send the song "We Don't Wanna Put In" to Moscow 2009, but because of a controversy about the lyrics in the song, EBU banned the song from participating, if the lyrics was not changed. GPB refused to change the lyrics, and withdrew from the contest.