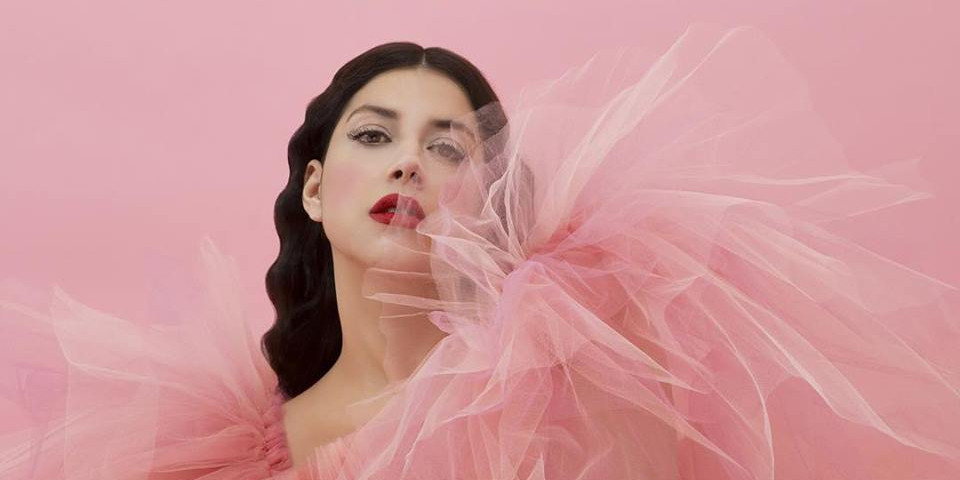 GREECE
Katerine Duska from Greece: 'I was very reluctant about 'Better Love''
Greece is returning strong at this year's Eurovision Song Contest with Katerine Duska. The Greek singer admits that she was reluctant on writing "Better Love", and that her first goal is to win Semi-final 1
She was born in Canada but moved to Greece at a young age. Katerine Duska is set to take the Eurovision stage on Tuesday to compete at this year's first semi-final with her song Better Love.
Nonetheless, it is safe to say that she really had to think this through before accepting the Eurovision invitation from the Greek broadcaster:
– In my whole life I have been writing music on my own. I always wanted to have creative freedom and control, she says explaining that having a team of writers with her made her reluctant about "Better Love":
– This is why I was very reluctant on this track.
"Better Love" is written by Katerine herself alongside with Leon of Athens – who she knows for years – and David Sneddon, who has written with Lana Del Rey.
– It was amazing working with him, but I didn't know him nor what to expect. He is incredible and I never thought it would be so easy. It only took us one session to write the song.
And if anyone thinks Katerine is not meaning every word she says, it is because you don't see the excitement in her eyes when she remembers the process:
– He came along during the last stage of the song and uplifted it. He was very respectful towards my vision and very aware of his boundaries. I can't wait to work with him again.
Duska sees "Better Love" as a pro-human song:
– I wanted to write a song about self-truth, being attentive to your needs and not follow conventional paths... Not following other people's desires for yourself. Once you have that power to just go for that honesty and freedom, it translates into your relationships with other people.
The Greek singer believes that it is important to reach "that higher state of love" and for "people not to settle".
In it to win the first semi-final
According to the bookies, "Better Love" is winning the first semi-final but Katerine really tries to distance herself from that:
– I really try not to pay attention to that. It's not very productive even though it's fun at the same time, she says confessing that this does add some pressure into the game:
– I always think it's better to be an underdog than to be the favourite, but I don't let myself get comfortable. Whether I am first or last, I'll continue with my focus which is the performance.
Rehearsal after rehearsal, my confidence level is increasingKaterine Duska
What is that extremely classy and elegant staging all about?
– I wanted it to be very romantic, gentle but also powerful and dynamic. I think that the choreographies with the swords play a huge role in it and it hasn't been done in Eurovision before, has it?
It hasn't and that's all Katerine really wants to explain about the performance:
– We played a lot with symbolism that I prefer to have open to interpretation but I really wanted a revolution of love.
We agree. The staging looks beautiful and indeed elegant but the dress as well:
– It's a custom-made dress created by two amazing Greek designers and it is a mix of renaissance and Victorian references.
Greece is a successful country in Eurovision and only failed to qualify twice, last year being one of them. This doesn't shake Katerine's confidence. She is positive about everything:
– I think that rehearsal after rehearsal, my confidence level is increasing. We're still working on some tweaks concerning camera work - such as shots and angles - and aslo lights but I am positive about everything.
Greece started its Eurovision adventure back in 1974, and has been participating in the contest 39 times until now.
They won Eurovision Song Contest in 2005 with the song "My Number One" performed by Helena Paparizou. Since the victory they have been very successful in Eurovision.
Greece has qualified for the Grand Final 13 out of 15 times (only missed the Grand Final in 2016 and 2018). Well done Greece! Since 2004 they have finished in top-10 nine out of 15 times. They never finished last in the contest.