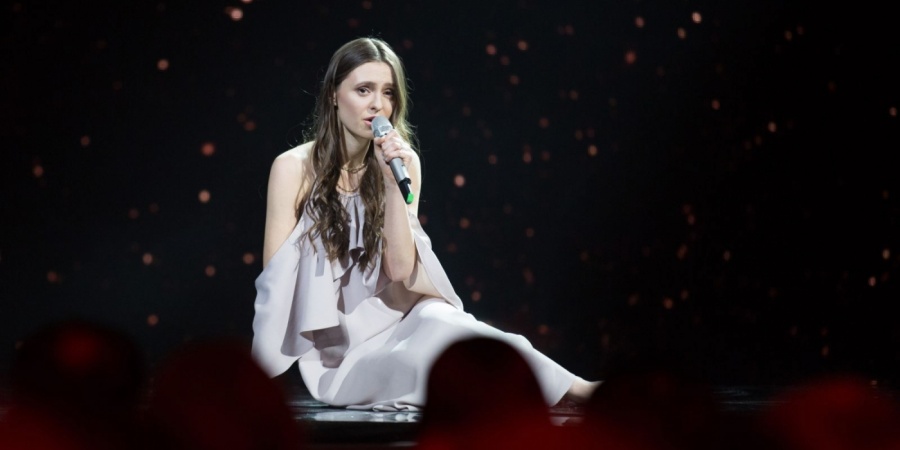 LITHUANIA
Lithuania: Eurovizija 2018 Semi-final 2
The eighth Eurovizija show out of many was broadcast tonight, with 7 semi-finalists fighting for three spots in the final
The 2018-edition of the marathon selection "Eurovizijos dainų konkurso nacionalinė atranka" in Lithuania had it's eighth show tonight: The second semi-final. In the show we saw seven of the qualifiers from the first six shows fighting for the last three spots in the final. Tonight's finalists are: Ieva Zasimauskaitė, Monika Marija and Paula.
Eurovizija 2018: Semi-final 2 results
Ieva Zasimauskaitė – "When We're Old" (24 points)
Monika Marija – "The Truth" (17 points)
Paula – "1 2 3" (16 points)
Twosome – "Hello" (15 points)
Marija – "This Love" (13 points)
Saulės Kliošas – "Įkvėpk ir Nepaleisk (Man gaila)" (11 points)
Ruta Loop – "Positive Thoughts" (8 points)
Eurovizijos dainų konkurso nacionalinė atranka 2018
A total of 9 shows will be held from 6 January to 11 March where the final of Eurovizijos Atranka 2018 will determine the Lithuanian representative at Eurovision Song Contest 2018 in Lisbon, Portugal.
The first four shows were elimination heats where half of the acts were eliminated each week.

First round
Second round
Final round
The expert jury consists of Ramūnas Zilnys, Darius Užkuraitis, Dovilė Filmanavičiūtė and Aistė Pilvelytė.
Lithuania has been taking part of Eurovision Song Contest 18 times since its debut in 1994.
The debuting year 1994 Lithuania ended last, and the best result is from 2006 where LT United performed the iconic song "We Are The Winners (of Eurovision)". It didn't win though, but went 6th. Since the introduction of the Semi-finals in 2004, Lithuania has been in Eurovision every year, but only qualified for the Grand Final eight times.
With both Estonias victory in 2001 ("Everybody") and Latvias victory in 2002 ("I Wanna"), Lithuania is the only Baltic country that haven't won Eurovision Song Contest.