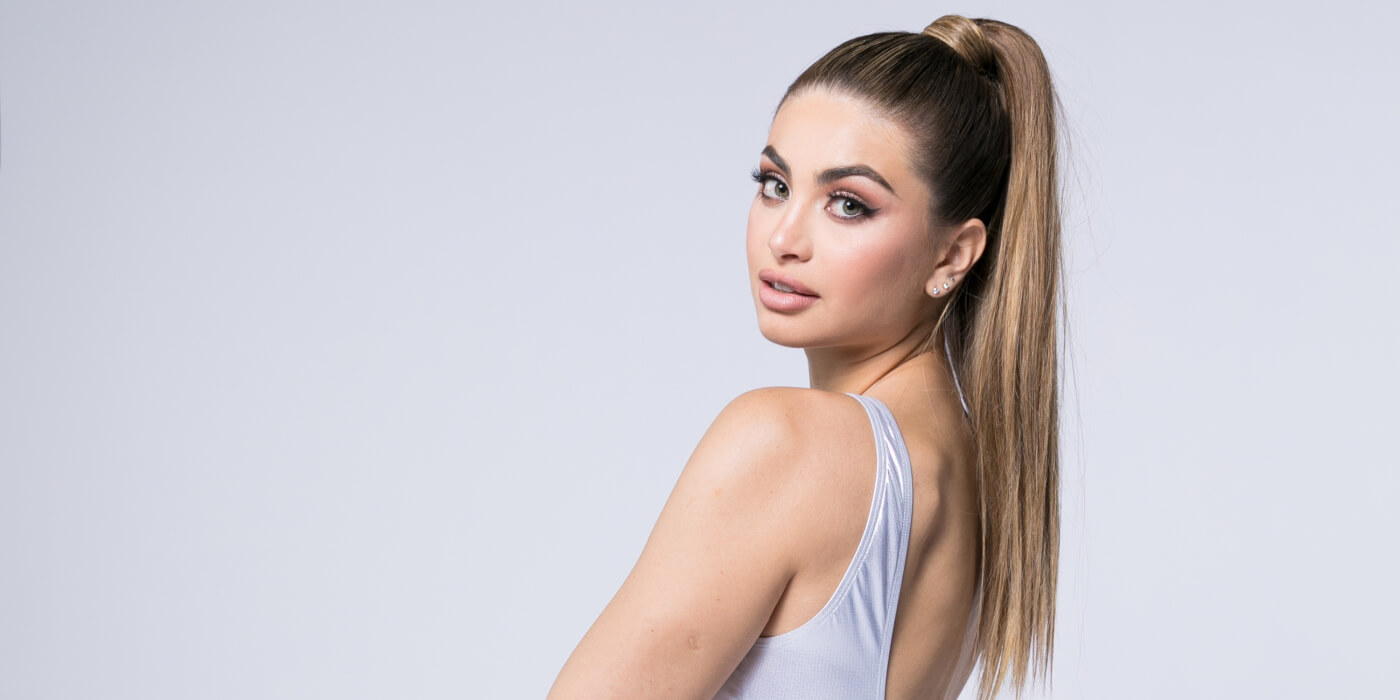 MALTA
Malta's Emma Muscat: "You can expect everything"
INTERVIEW Emma Muscat will represent Malta at the Eurovision Song Contest 2022 with the song "I Am What I Am." She speaks about her staging and outfit, and we got to witness the singer taking a call from the European Parliament president
Emma Muscat won the Maltese national selection with the song "Out Of Sight." The song was later changed to her current Eurovision song, "I Am What I Am."
Now, she's in Turin for her biggest experience so far.
– Oh my god! I am so nervous to be here. It's so surreal, but it has been so amazing and I am so grateful for the support and to my team who have been backing me up all the way through.
Emma is a big name on the Maltese musical scene, and now she has taken on the Eurovision challenge.
– Honestly, I just felt ready to take on this opportunity and to handle the pressure that comes with it after so many years, she clarifies.
– My goal is to do my absolute best, and to make my country proud of me. We leave the rest in God's hands.
Last year, Destiny enchanted the fans and the professional jury with "Je Me Casse." The song ended up ranking first in the first Semi-final, and finished in a very honorable seventh position in the Grand Final. Is there any pressure getting to her?
– There's obviously pressure, but I won't let it affect me. I won't listen to outsiders as I need to focus on what I have to offer. I am worried, but at the same time, I won't let it affect my performance.
Has Destiny given you any advice?
– Yes, just to do my best, be myself and enjoy the moment.
A performance where everything happens
We've seen the rehearsals for "I Am What I Am" and it will be a massive performance with a little bit of everything: choreography, vocals, piano, fireworks... Tell us about it.
– For those who haven't seen the rehearsals, I'd say that you can expect everything. There's an intimate moment of me at the piano, there's a part on top of the piano where I am conquering my life and the moment, and there's a fun part closer to the audience with my backup dancers. It's actually all of the parts of me that I love. I love being at the piano and also dancing.
Is it a reflection of Emma?
– It is! I couldn't do this performance without the piano. It's me, it's Emma.
Emma has hinted that her dress has a very special meaning. The dress is custom made and, took four to five weeks to be made.
– The platform, the dress and the piano are made of mirrors which reflect ourselves. Every shape is different, but at the same time, they're all the same.
– There were media that understood it took 45 weeks to be made. It is four to five, she explains before laughing.
What's the hardest part of the show for you?
– I am actually scared of heights, she says.
– So, when I get up on the piano, my feet are trembling because it is high. I try not to look down but the stairs behind the piano are transparent, so when I am stepping down, I am stepping down on...nothing. I need to be confident that the stairs are there, and I am not going to fall.
Emma confesses that she's nervous about her Eurovision participation. But, that doesn't show when she's on stage.
– I do feel confident on stage. I'm a bit nervous are before I get up on stage. Once I am there, I forget I am being judged, I forget there's a massive audience and I am at my own element.
She mentioned the word "judge." How does she feel about putting herself on the spot to be rigorously judged by millions of viewers?
– Being judged is part of our lives and part of this competition, but I try to not let it affect me.
An important call
Emma Muscat is releasing a new EP – "I Am Emma" – in just two days. What can we expect?
– There are other songs besides "I Am What I Am" and "Out of Sight," and every song has a different meaning to it and represents different times in my life and different emotions.
We're interrupted, as someone (very important) is calling her. It's a call from the European Parliamente President, Roberta Metsola, who wants to wish Emma the best luck at Eurovision!
After Emma composes herself, we're ready to continue and discuss more about the upcoming EP:
– Being an artist, you go into the studio everyday and write hundreds of songs a year. I have so many songs to choose from, and it was not easy choosing only a few for the EP.
Why not a LP?
– Because...my record label decided that way, she laughs and continues:
– But a full album will hopefully be released next year.
Let's go back to the Eurovision topic. According to the bookmakers, Emma is not a certain qualifier. She currently sits at number 11, which means she would not qualify. Does that bother her?
– I don't pay too much attention to the odds to be quite honest. Whatever happens, happens.
Do you think you'll qualify?
– I do think I will qualify.
Emma Muscat will perform her song "I Am What I Am" in the second Semi-final of Eurovision 2022 on 12 May.
Emma Muscat
Emma Muscat is a 22 year-old Maltese singer and songwriter.
She released her first single "Alone" in 2016 on YouTube. She rose to fame when she participated in the seventeenth edition of the talent show Amici di Maria De Filipi, managing to enter the "evening phase" (fase serale) where she was eliminated in the final, finishing in fourth place in the singing category.
On 3 July 2020, she released her summer single, Sangria, with Italian rapper Astol, which amassed 21 million streams on YouTube.
Malta in the Eurovision Song Contest
Malta debuted in Eurovision back in 1971, and has participated in the contest 33 times since then – without any victories. Their best results are two runners-up finishes in 2002 (Ira Losco - "7th Wonder") and 2005 (Chiara - "Angel"). They came last in 1971, 1972 and 2006 and in their semi-final in 2023.
Since the introduction of the Semi-finals in 2004, Malta has qualified for the Grand Final 10 out of 18 times.