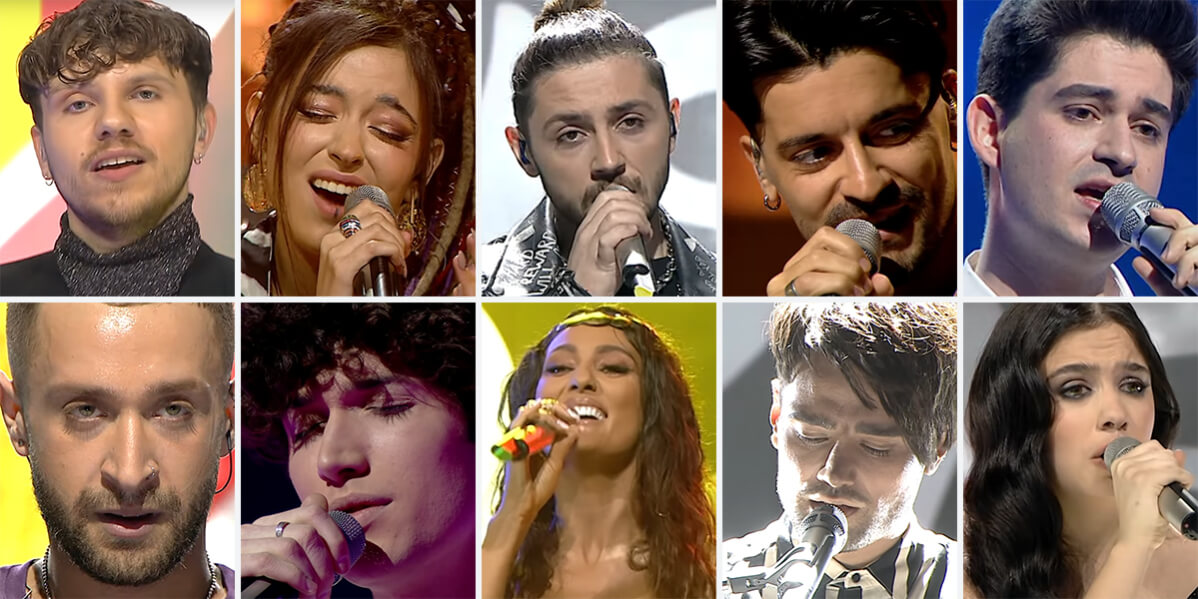 ROMANIA
Romania: Here's the Final lineup for Selecţia Naţională 2022
The ten finalists of Selecţia Naţională have been announced. The winner will represent Romania at Eurovision 2022
From 46 songs to 20 and now to the final 10.
Romania will be deciding their fate for Eurovision 2022 next week but this time around the chosen jury had to decide on which ten songs should advance to the final round. During tonight's show, the 20 semi-finalists took the stage to perform their entries once again.
The result reflected that it was only the jury that decided and that the Romanian people had nothing to say. The clear favorites were eliminated.
Romanian TV host Bogdan Stănescu was in charge of hosting the show whereas Ilinca Băcilă (Romania 2017) took over the green room.
Selecția Națională 2022 – Semi-final
Selecția Națională 2022
Initially, 46 songs fought for 20 spots in the Semi-final. 15 of the Semi-finalists were selected by a jury and 5 by online voting.
The Semi-final took place on 12 February with 20 songs. A jury decided which 10 songs to qualify for the Final to be held on 5 March.
Pre-selection: 9 to 10 February 2022 (online)
Semi-final: 12 February 2022
Final: 5 March 2022
Romania in Eurovision Song Contest
Romania had its debut in 1994, and has been participating 21 times since. They have never won the contest, but came 3rd in 2005 (Luminita Anghel & Sistem - "Let Me Try") and 2010 (Paula Seling & Ovi - "Playing With Fire").
Since the introductions of semi-finals in 2004, Romania has qualified to the Grand Final 13 out of 16 times, missing the last 3 contests' qualifications: 2018, 2019 and 2021.