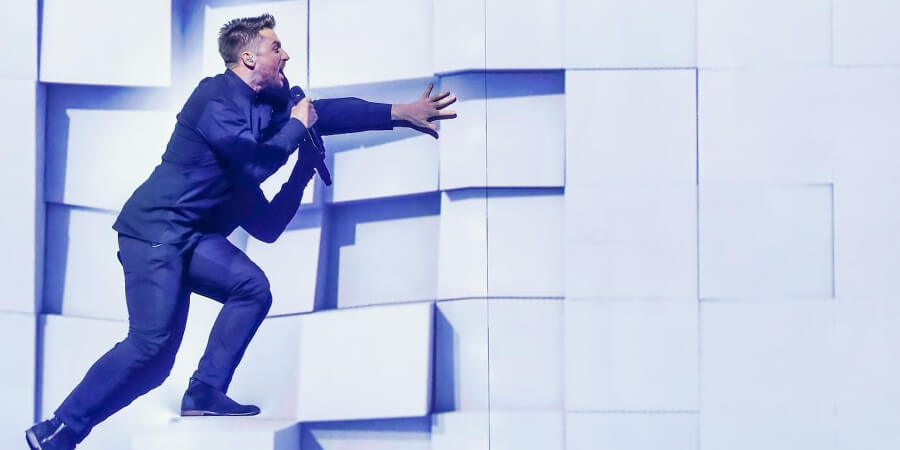 RUSSIA
Russia: Sergey Lazarev to Eurovision 2019
Thunder and lightning – Sergey is back! He finished 3rd at Eurovision 2016, and now he's been picked to represent Russia again

The Russian national broadcaster RTR has revealed that Sergey Lazarev will represent Russia at Eurovision Song Contest 2019.
Sergey Lazarev was also on the stage for Russia at Eurovision 2016 in Stockholm, where he was the favourite to win, but finished 3rd in the Final (1st in televoting) with the epic You Are the Only One.
Sergey was interviewed by the TV channel Russia 1 about his upcoming participation. He told that he is really honoured to represent Russia for a second time, and that he is thankful for the trust broadcaster RTR puts into him and he promises to represent Russia in the best possible way.
Sergey explained about his decision:
– I was very worried about whether I should go back to the competition because on the one hand it was the best professional experience of my life but on the other I do not like to repeat myself. It is magical, however, that music can give to an artist all the answer to his thoughts, as by listening to the song, in a magical way I was totally questioned.

Sergey's song
There are no news about the release date for Sergey's song for Eurovision 2019.
The team behind Lazarev's song for Eurovision 2019 is a real dream team when it comes to Eurovision:
Composer: Dimitris Kontopoulos
Composer: Philip Kirkorov
Stage Director: Fokas Evaggelinos
Sergey
Sergey Vyacheslavovich Lazarev (Russian: Серге́й Вячеславович Лазарев), 35, is from Moscow, Russia. He represented Russia at Eurovision Song Contest 2016 in Stockholm.
Since early childhood he has trained his performance and voice for the big stage. Until his 10th birthday he made rhythmic gymnastics and sang in a children's choir. As a teenager he was a member of the band "Nepodesi" – the same band as where Yulia Volkova and Lena Katina of t.A.T.u met.
Until his 20th birthday he sang in the Pokrovsky Theatre, won the TV contest of children's gold key, participated in famous Russian TV programs and contests: "Guess the Tune", "Grasp Me", "The Morning Star", "Look Out", "The Blue Light" and "The Slaconic Bazaar". He won the first prize at "Bravo Bravissimo" in Italy in 1996, sang with the president orchestra.
A later solo career in cooperation with the British producer Brian Rawling boosted his musical career. Since 2000 he is working on two tracks of career in his life: Singing and acting. He enrolled at the theatre school of the Moscow Art Theatre and also works as an actor.
Today Lazarev is amongst the most sought after and established Russian artists in his homeland.

Since 1994 Russia has participated 21 times in Eurovision Song Contest. They won the contest in 2008 with the song "Believe" performed by Dima Bilan.
In 2017 the Russian singer Yulia Samoylova was denied entry to Ukraine, and therefore Russia decided to boycot Eurovision 2017. She returned for the 2018 contest in Lisbon, but for the first time, Russia didn't qualify for the Grand Final.