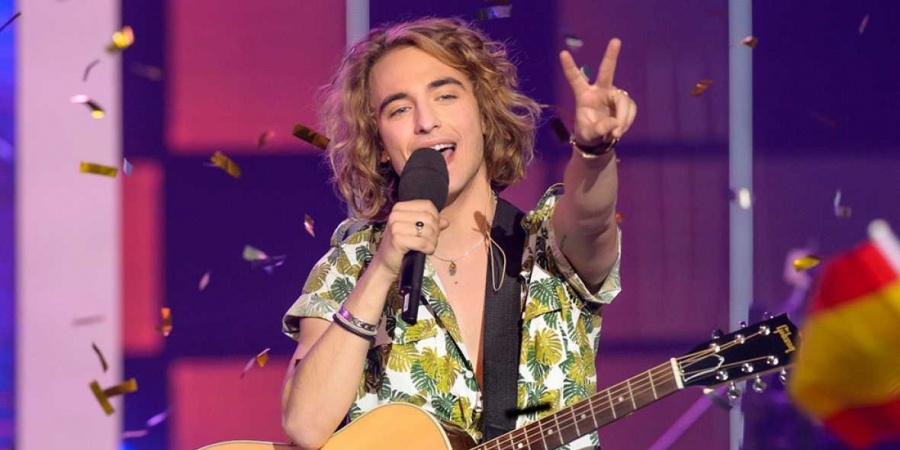 SPAIN
Spain: Manel Navarro wins Objetivo Eurovisión 2017
Tonight Manel Navarro won the Spanish Objetivo Eurovisión 2017 with the song "Do It for Your Lover" and will represent Spain at Eurovision Song Contest 2017 in Kyiv.
The Spanish representative at Eurovision Song Contest 2017 was chosen in the show "Objetivo Eurovisión". Five contestants who had been internally selected and the winner of Eurocasting participated in the national final of Spain and Manel Navarro won the ticket with the song "Do It for Your Lover".
The show was broadcast on TVE 1 and hosted by Jaime Cantizano. The winner was selected through a combination of votes from jury and televoting:

Professional Jury (50%)
Public televoting (50%)
The professional jury which consisted of Javier Cárdenas, Xavi Martínez and Virginia Rodríguez, gave Manel Navarro 34 points, while the public televoting placed him third with 24 points. After the jury and public voting procedure there was a tie in the first place between Manel Navarro and Mirela. As a result the jury had the final vote and the winner is Manel Navarro.

Objetivo Eurovisión 2017
Result

Manel Navarro – "Do it for your lover" (58 points)
Mirela – "Contigo" (58 points)
Leklein – "Ouch!!" (52 points)
Maika Barbero – "Momento crítico" (41 points)
Mario Jefferson – "Spin my head" (40 points)
Paula Rojo – "Lo que nunca fue" (39 points)
Spain has participated in Eurovision Song Contest 55 times since its debut in 1961. They have won twice, in 1968 (La, La, La...) and the folowing year, 1969 (Vivo Cantando).
Spain is a member of "Big-5", and therefore don't have to qualify for the Grand Final.
Spain is also a member of the "club zero", because they have managed to get zero points (3 times!). They have ended last 4 times in Eurovision history.
Best known song for Spain is probably the song " Eres Tú" from Festival de la canción Eurovision 1973 (2nd place, only four points from victory).